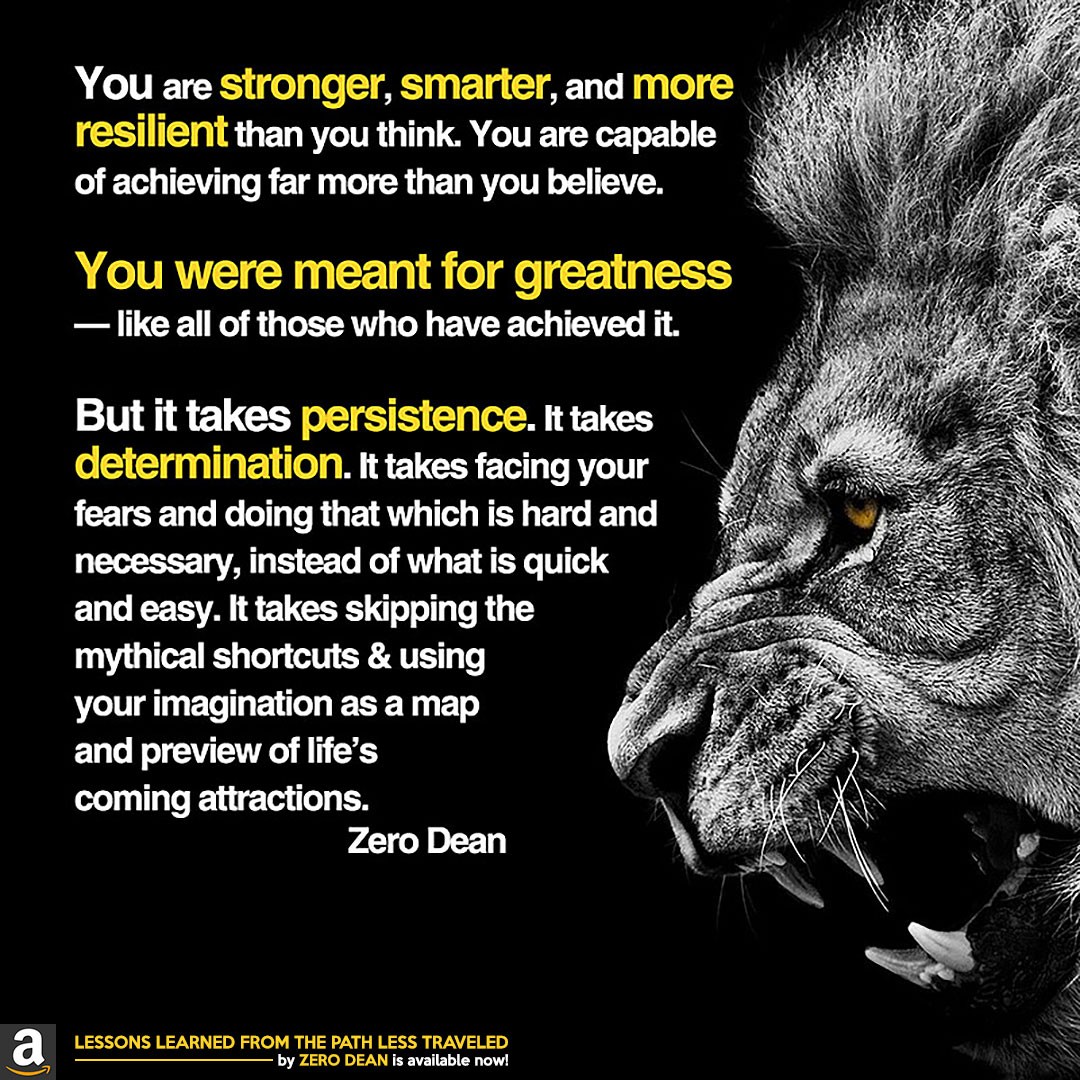 You are stronger, smarter, and more resilient than you think. You are capable of achieving far more than you believe.
You were meant for greatness — like all of those who have achieved it.
But it takes persistence. It takes determination. It takes facing your fears and doing that which is hard & necessary, instead of what is quick and easy. It takes skipping the mythical shortcuts & using your imagination as a map and preview of life's coming attractions.
Related: