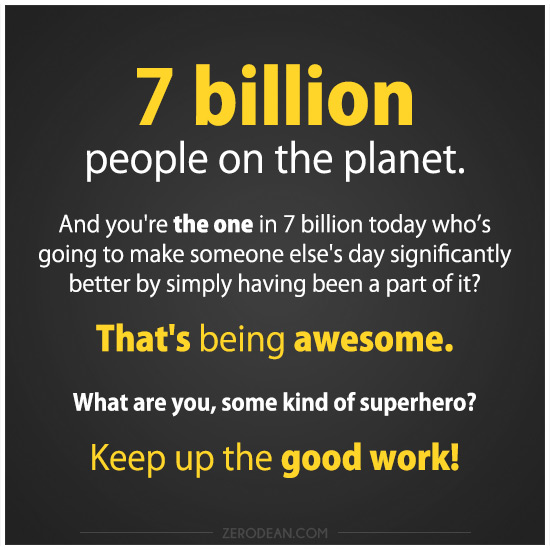 7 billion people on the planet.
And you're THE ONE in 7 billion today who is going to make someone's day significantly better by having been a part of it?
That's value, power, and making a difference.
That's being awesome.
What are you, some kind of superhero?
Keep up the good work!
Related: