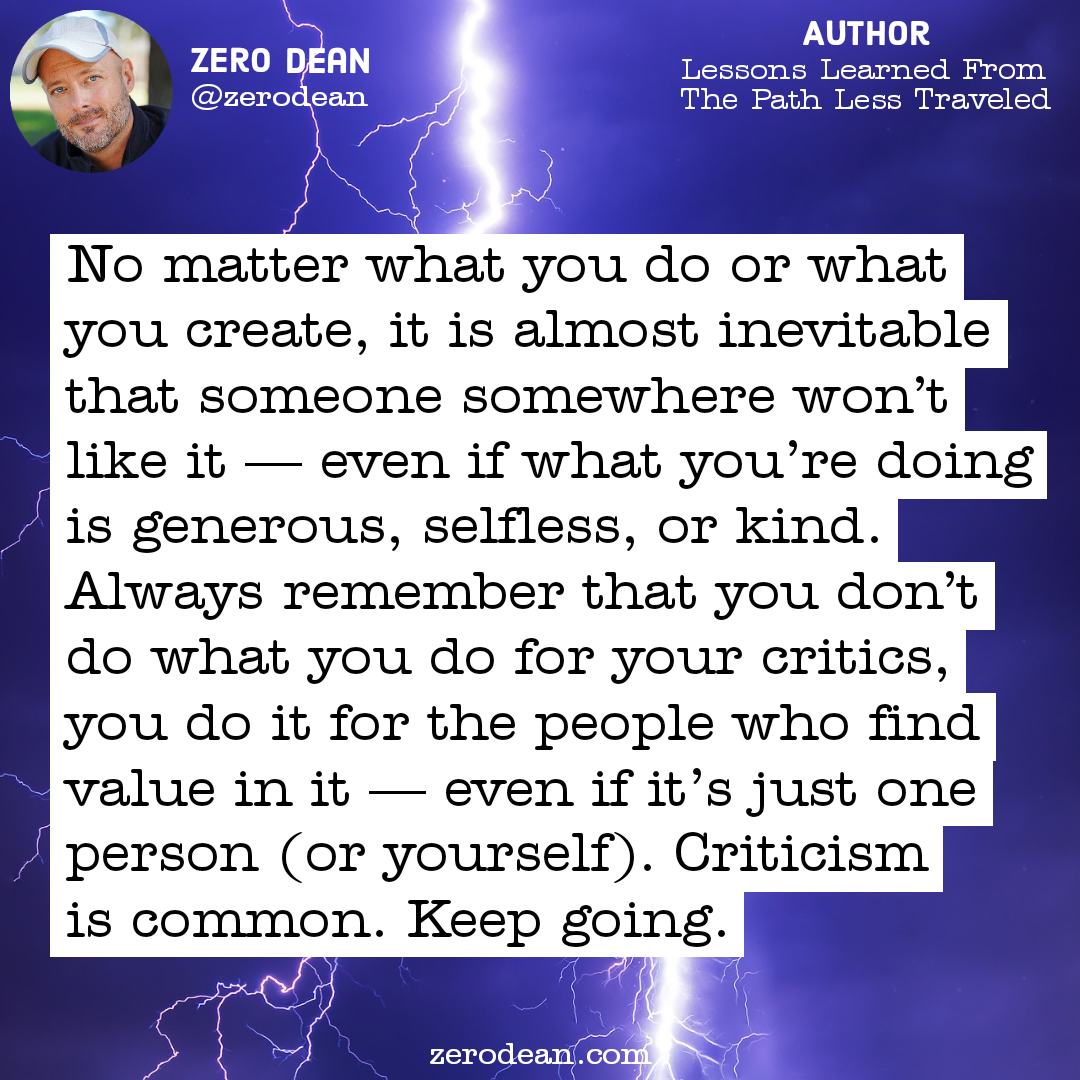 No matter what you do or what you create, it is almost inevitable that someone somewhere won't like it — even if what you're doing is generous, selfless, or kind.
Always remember that you don't do what you do for your critics, you do it for the people who find value in it — even if it's just one person (or yourself).
Criticism is common. Keep going.
Related: