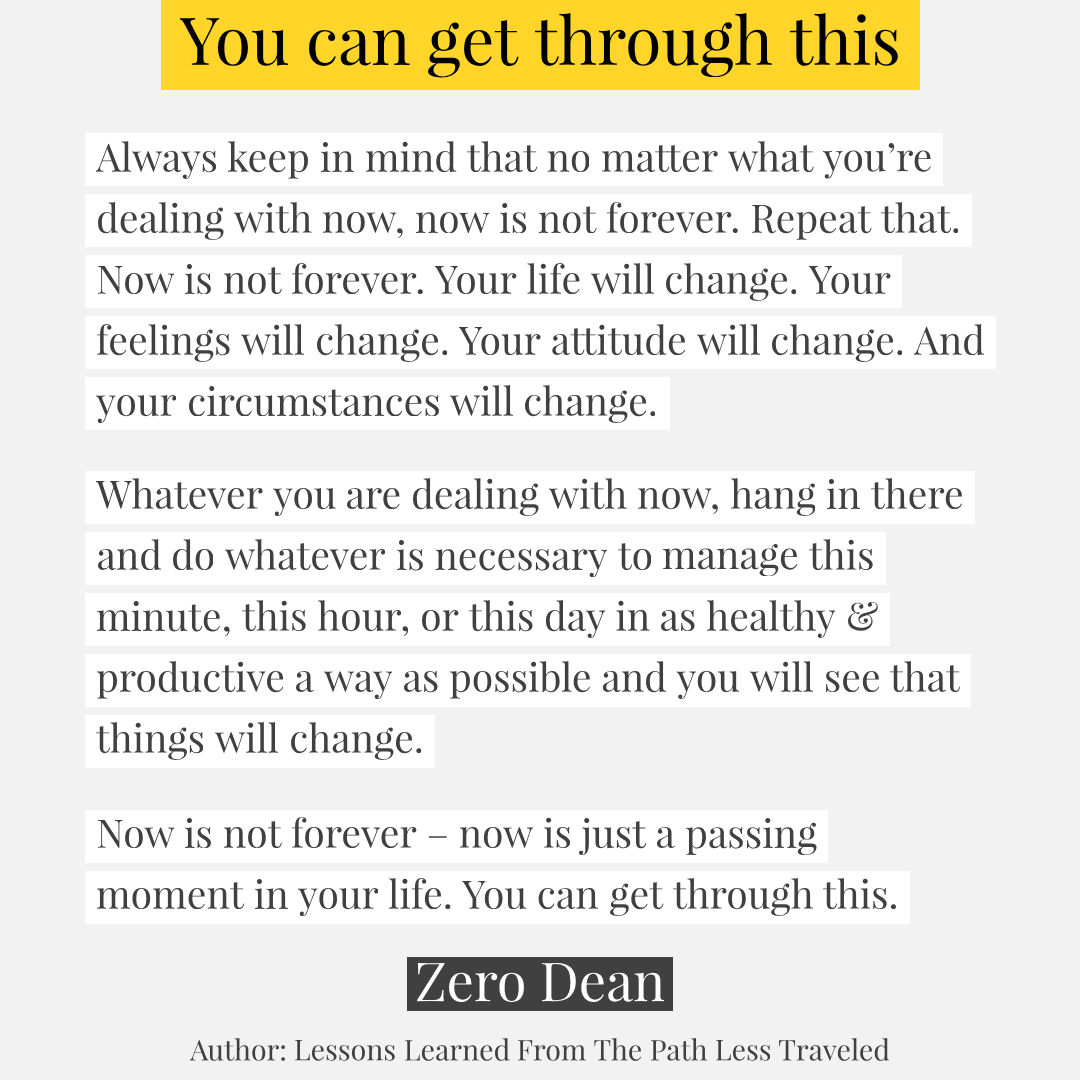 Always keep in mind that no matter what you're dealing with now, now is not forever. Repeat that. Now is not forever. Your life will change. Your feelings will change. Your attitude will change. And your circumstances will change.
Whatever you are dealing with now, hang in there and do whatever is necessary to manage this minute, this hour, or this day in as healthy & productive a way as possible and you will see that things will change.
Now is not forever – now is just a passing moment in your life. You can get through this.