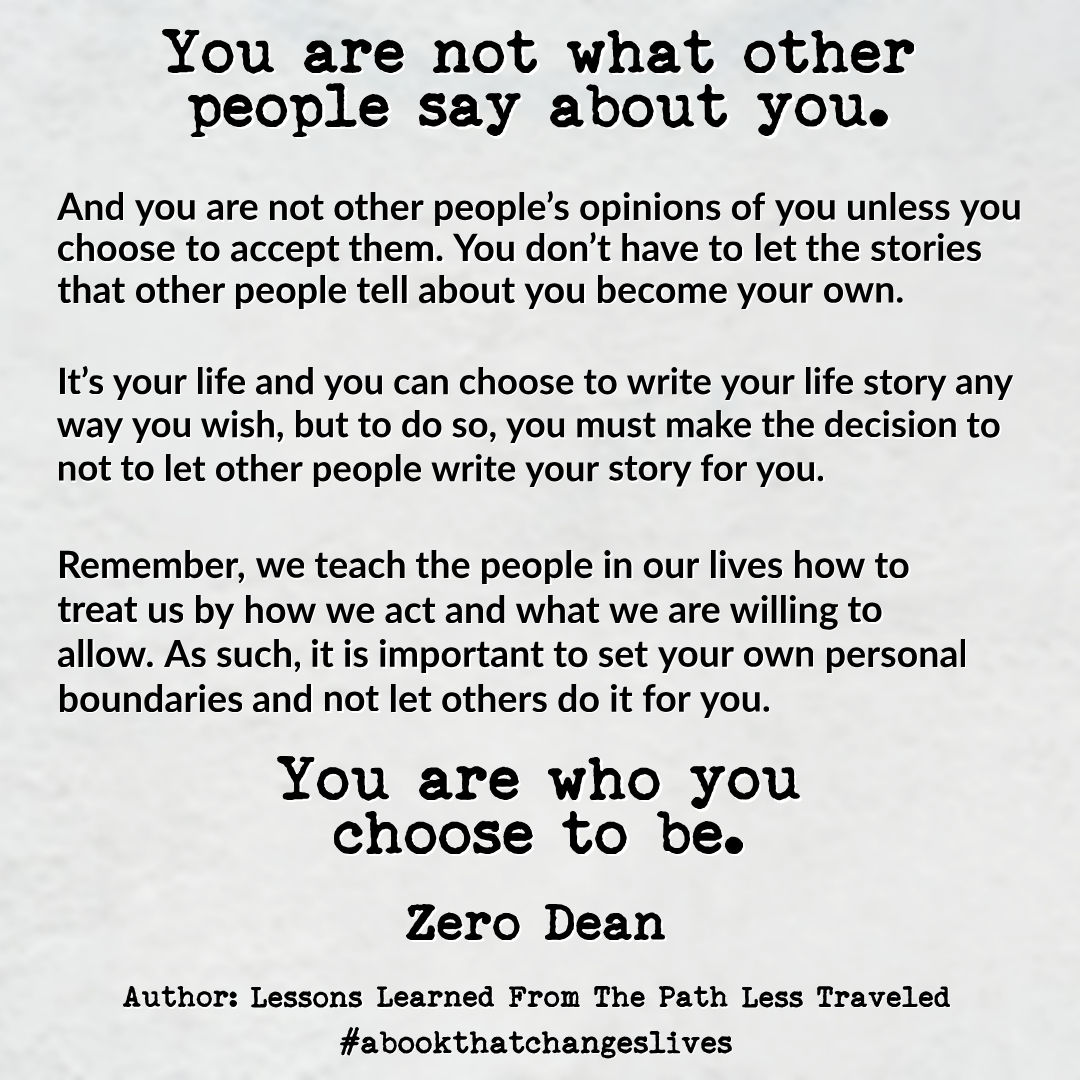 You are not what other people say about you. And you are not other people's opinions of you unless you choose to accept them. You don't have to let the stories that other people tell about you become your own.
It's your life and you can choose to write your life story any way you wish, but to do so, you must make the decision to not to let other people write your story for you.
You are who you choose to be.
Excerpt from a post originally published: Oct 24, 2011 @ 16:13
Related: