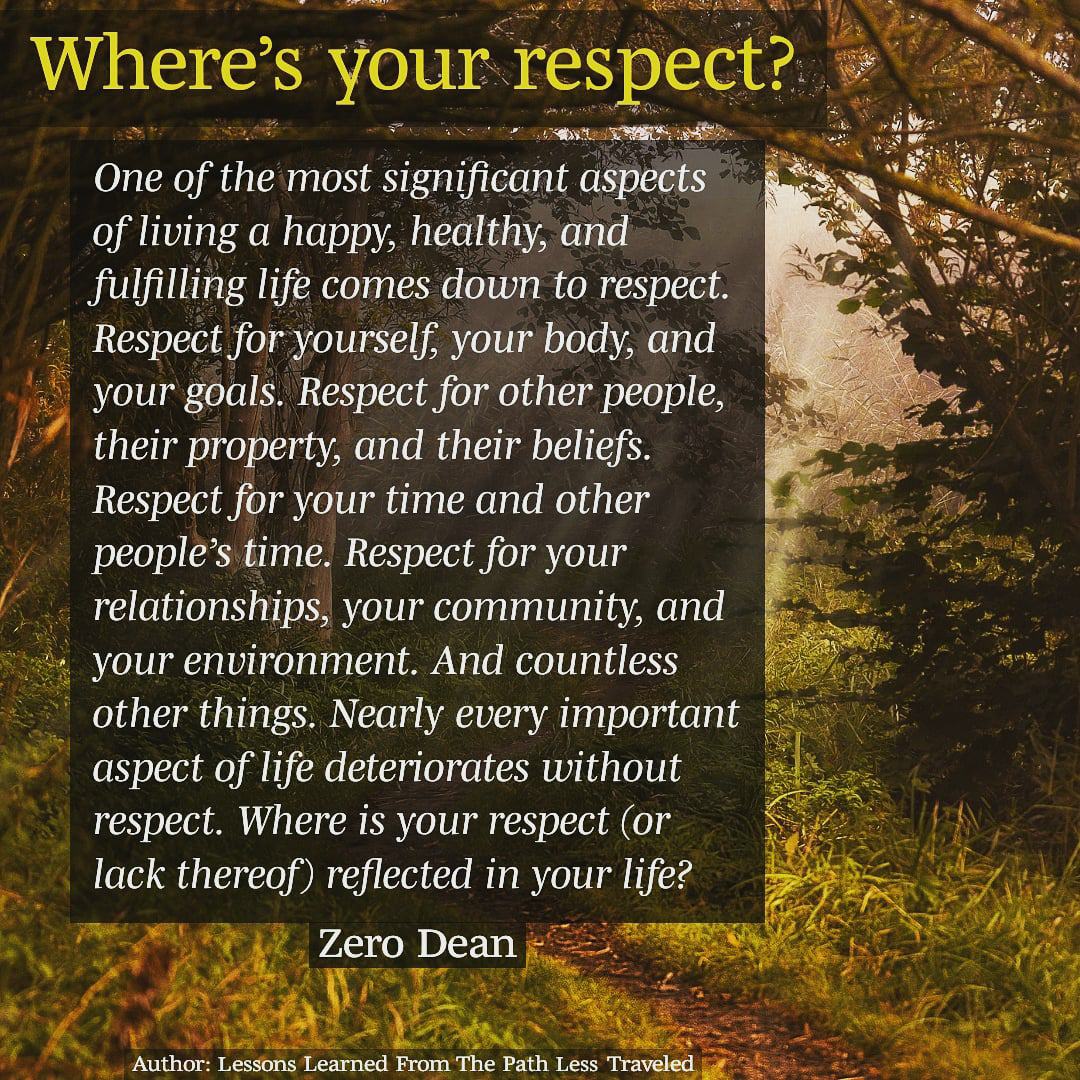 One of the most significant aspects of living a happy, healthy, and fulfilling life comes down to respect.
Respect for yourself, your body, and your goals. Respect for other people, their property, and their beliefs. Respect for your time and other people's time. Respect for your relationships, your community, and your environment. And countless other things.
Nearly every important aspect of life deteriorates without respect.
Where is your respect (or lack thereof) reflected in your life?