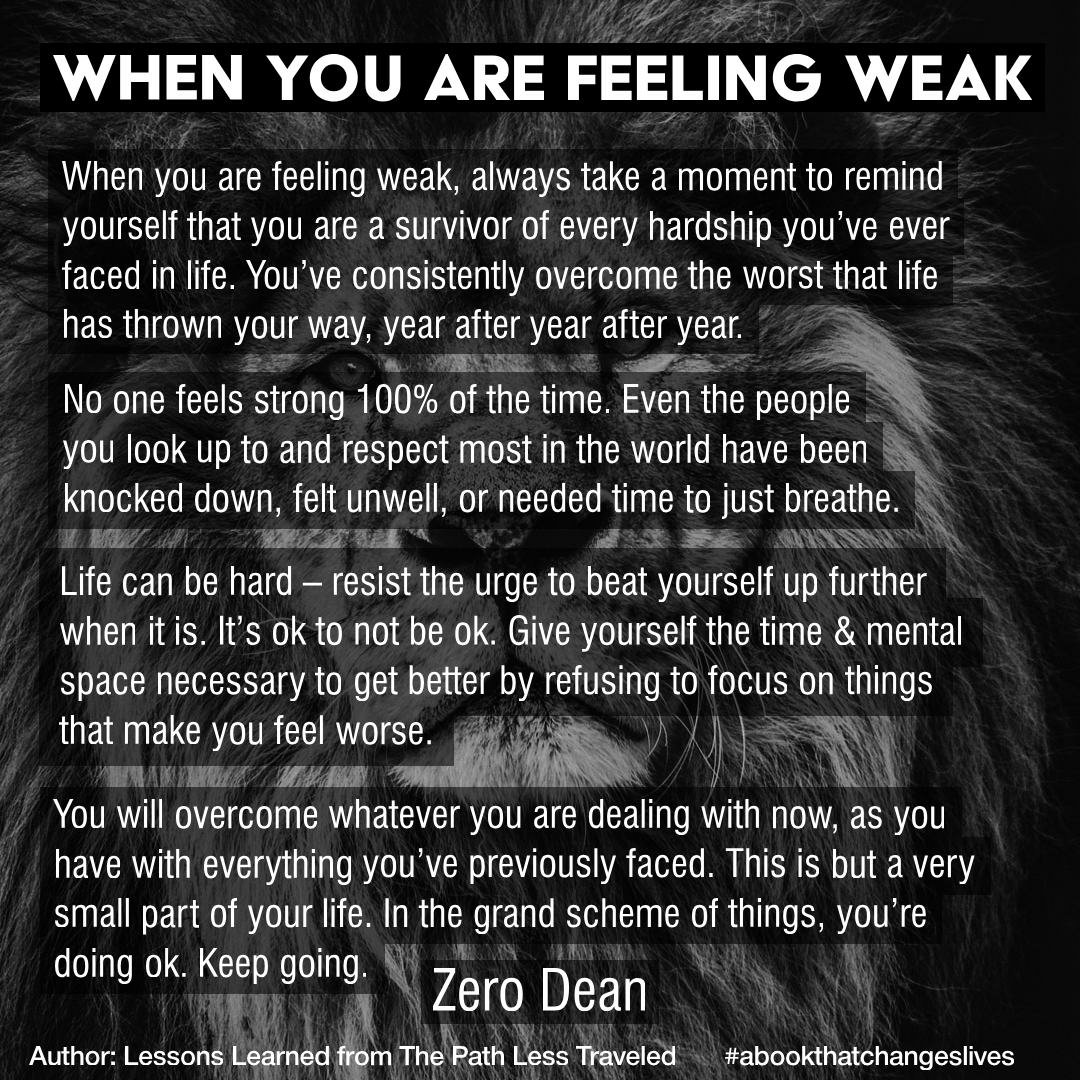 When you are feeling weak, always take a moment to remind yourself that you are a survivor of every hardship you've ever faced in life. You've consistently overcome the worst that life has thrown your way, year after year after year.
No one feels strong 100% of the time. Even the people you look up to and respect most in the world have been knocked down, felt unwell, or needed time to just breathe.
Life can be hard – resist the urge to beat yourself up further when it is. It's ok to not be ok. Give yourself the time & mental space necessary to get better by refusing to focus on things that make you feel worse.
You will overcome whatever you are dealing with now, as you have with everything you've previously faced. This is but a very small part of your life. In the grand scheme of things, you're doing ok. Keep going.