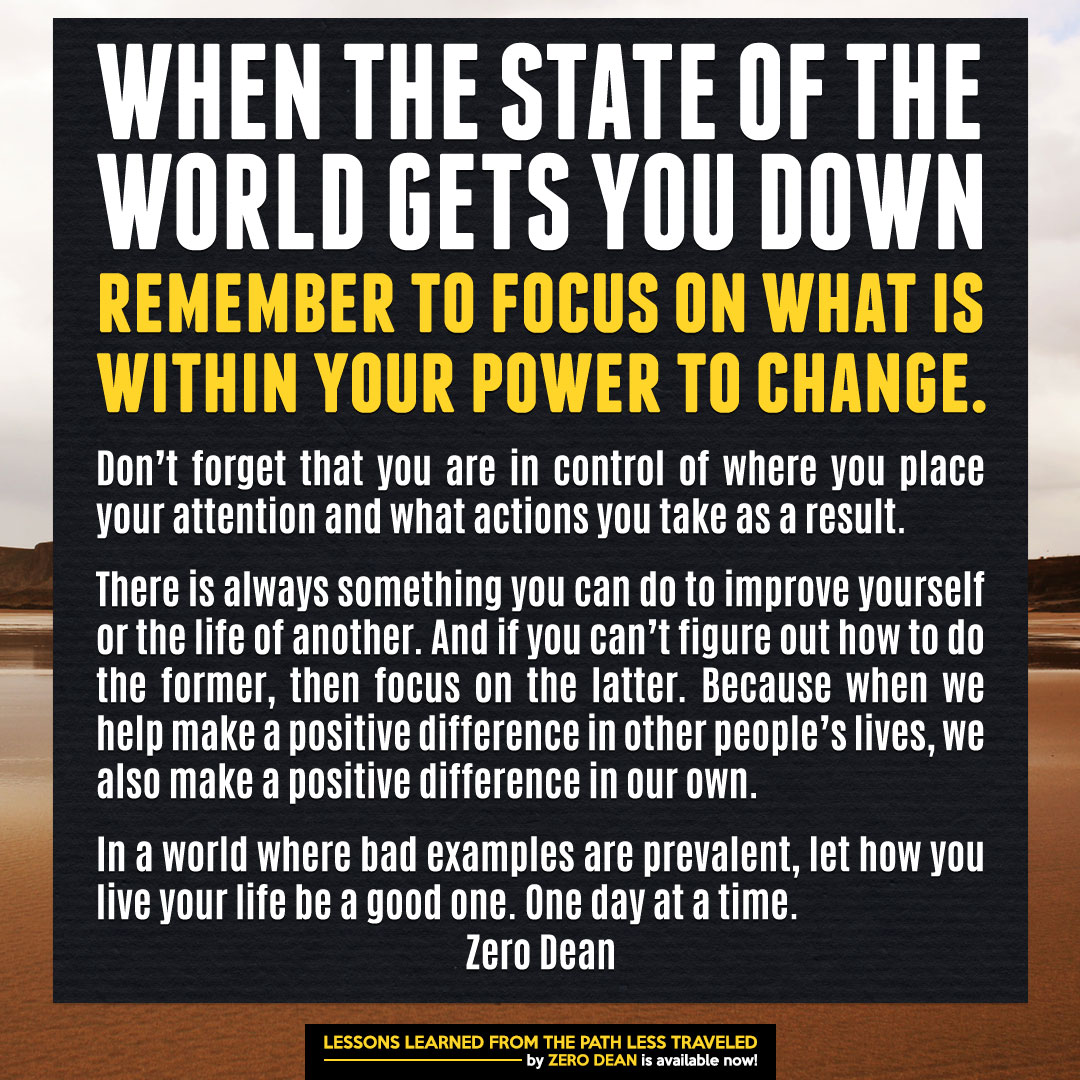 When the state of the world gets you down, remember to focus on what is within your power to change. Don't forget that you are in control of where you place your attention and what actions you take as a result.
There is always something you can do to improve yourself or the life of another. And if you can't figure out how to do the former, then focus on the latter. Because when we help make a positive difference in other people's lives, we also make a positive difference in our own.
In a world where bad examples are prevalent, let how you live your life be a good one. One day at a time.