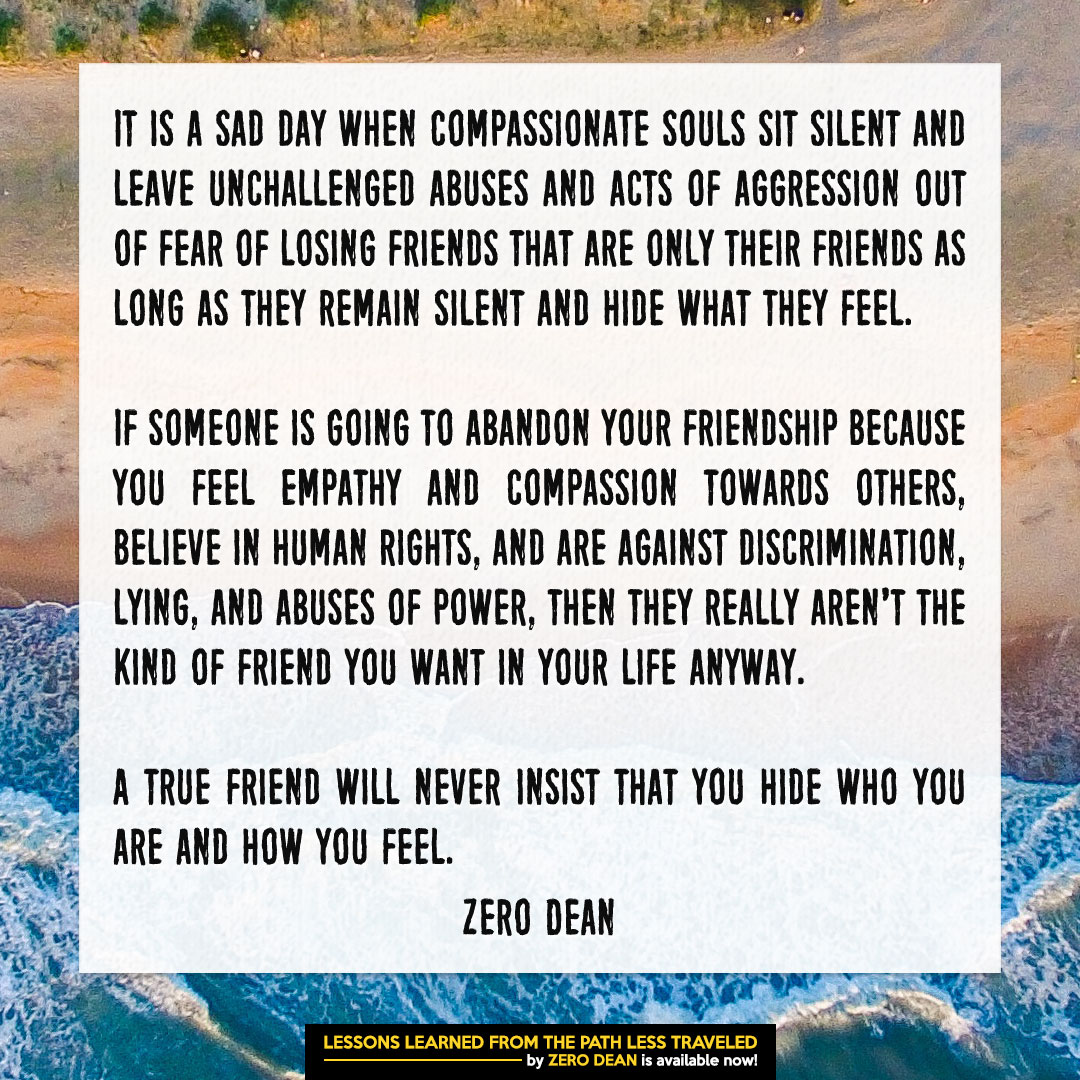 It is a sad day when compassionate souls sit silent and leave unchallenged abuses and acts of aggression out of fear of losing friends that are only their friends as long as they remain silent and hide what they feel.
If someone is going to abandon your friendship because you feel empathy and compassion towards others, believe in human rights, and are against discrimination, lying, and abuses of power, then they really aren't the kind of friend you want in your life anyway.
A true friend will never insist that you hide who you are and how you feel.