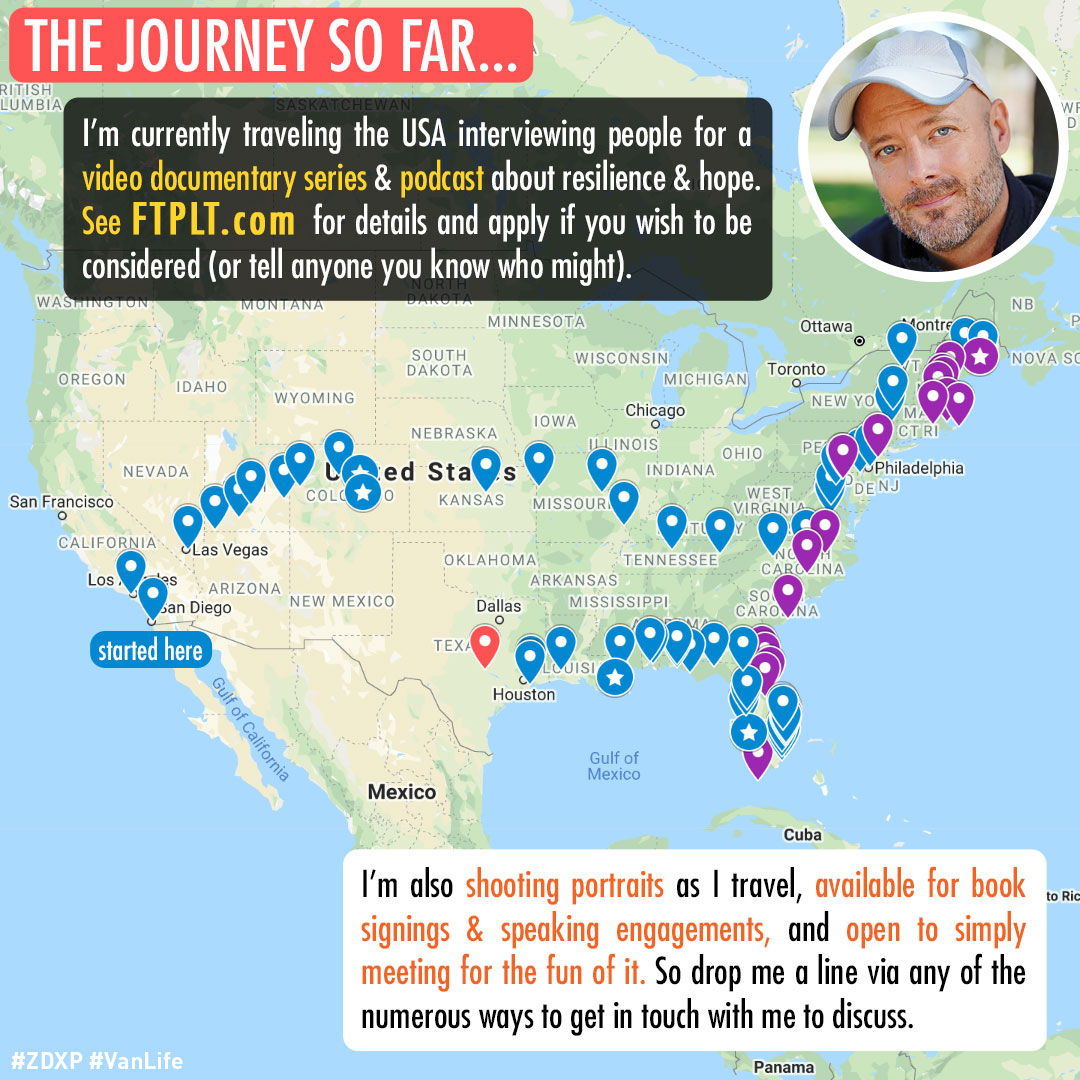 Here's a little status update…
If you didn't know, I'm currently traveling the USA interviewing people for a documentary series & podcast about resilience & hope.
See FTPLT.com for details and apply if you wish to be considered (or tell anyone you know who might).
I'm also shooting portraits as I travel, available for speaking engagements, book signings, and open to simply meeting for the fun of it.
So drop me a line via any of the numerous ways to get in touch with me.