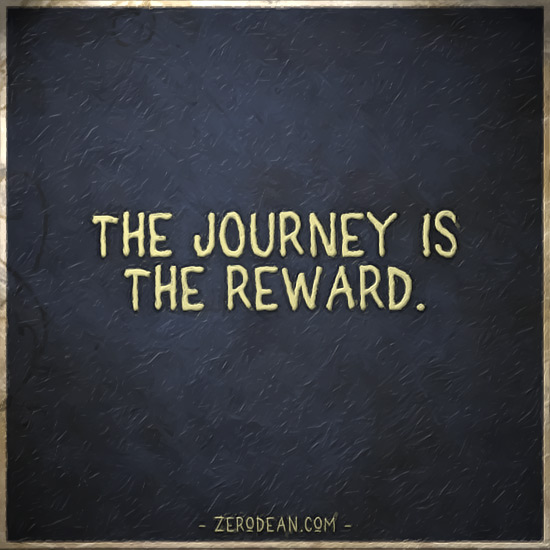 The reward for travel is as much about what the act of experiencing new things makes you think (and feel), as it is about moving from one place to another.
Travel is not so much about the distance between departure and destination as it is about the journey. Don't assume you have to travel far or somewhere exotic to reap the benefits inherent in the process.
Many people are guilty of failing to explore places that are easily within their reach simply because they take these places for granted or assume they know what they will find when they get there.
They fail to realize that the journey is as much of a reward as the destination.
Go for a walk, a hike, a bike ride. Take a drive.
However you do it, don't be guilty of not exploring places that are easily within your reach. And remember to remain present for the journey.
Some of people's best thoughts happen in the shower. Others come from going to places one has never been.
You never know where the inspiration for that next best thought or idea will come from. It might just be down that path you've never gone down before.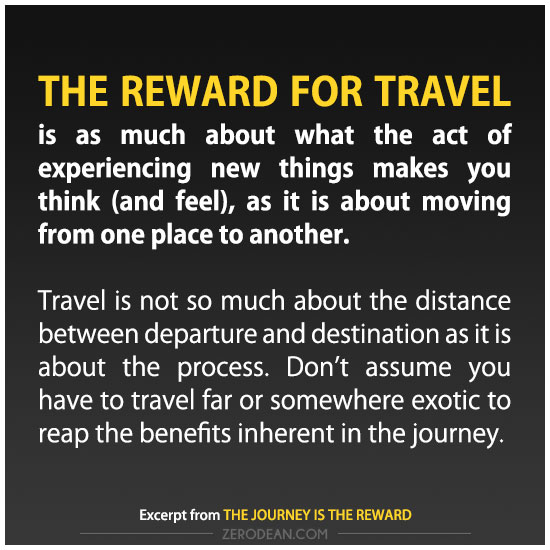 Originally published on: Apr 12, 2014 @ 15:40
Republished on: May 30, 2015 @ 13:40