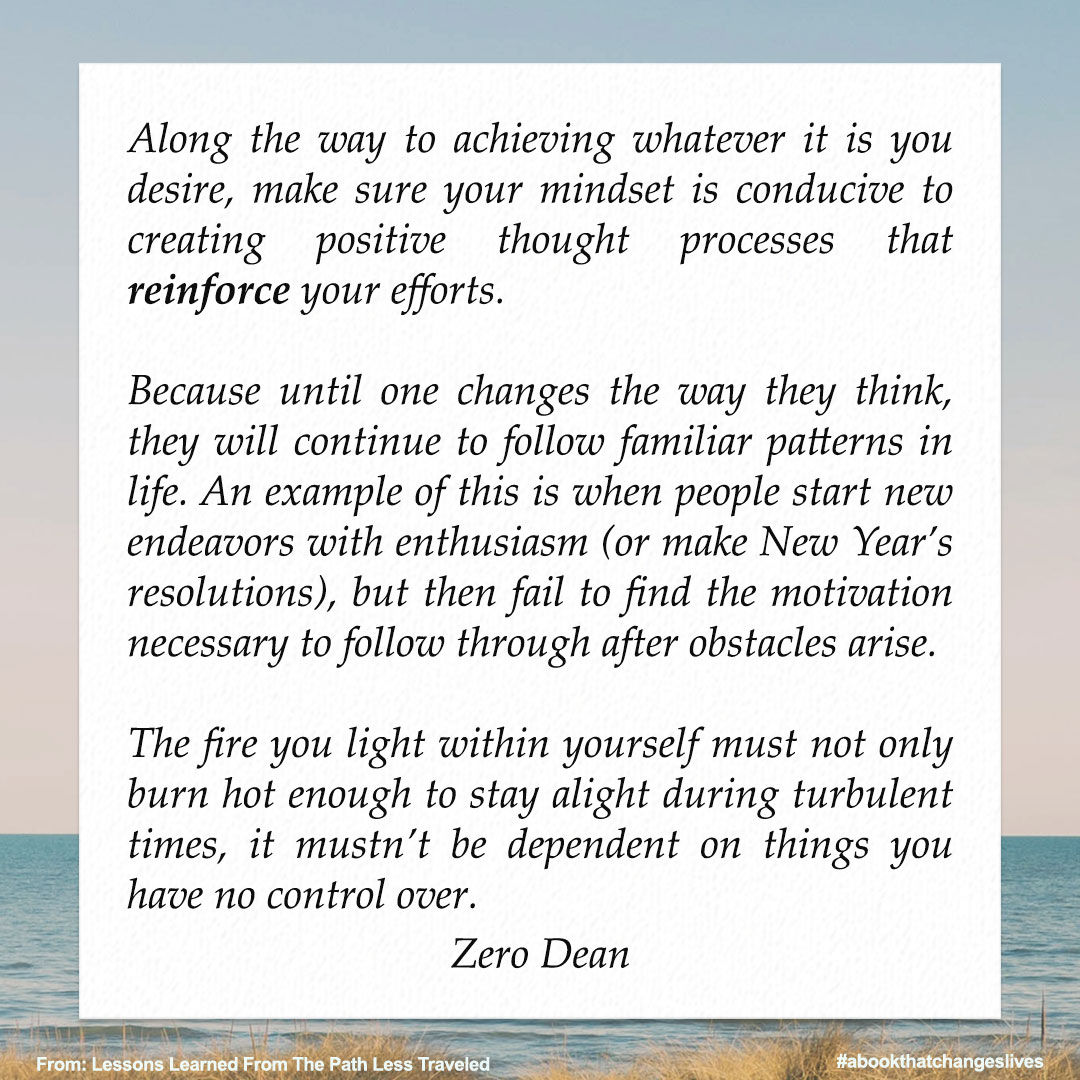 Along the way to achieving whatever it is you desire, make sure your mindset is conducive to creating positive thought processes that reinforce your efforts.
Because until one changes the way they think, they will continue to follow familiar patterns in life. An example of this is when people start new endeavors with enthusiasm (or make New Year's resolutions), but then fail to find the motivation necessary to follow through after obstacles arise.
The fire you light within yourself must not only burn hot enough to stay alight during turbulent times, it mustn't be dependent on things you have no control over.
Originally Published on: Jun 14, 2016 @ 08:14