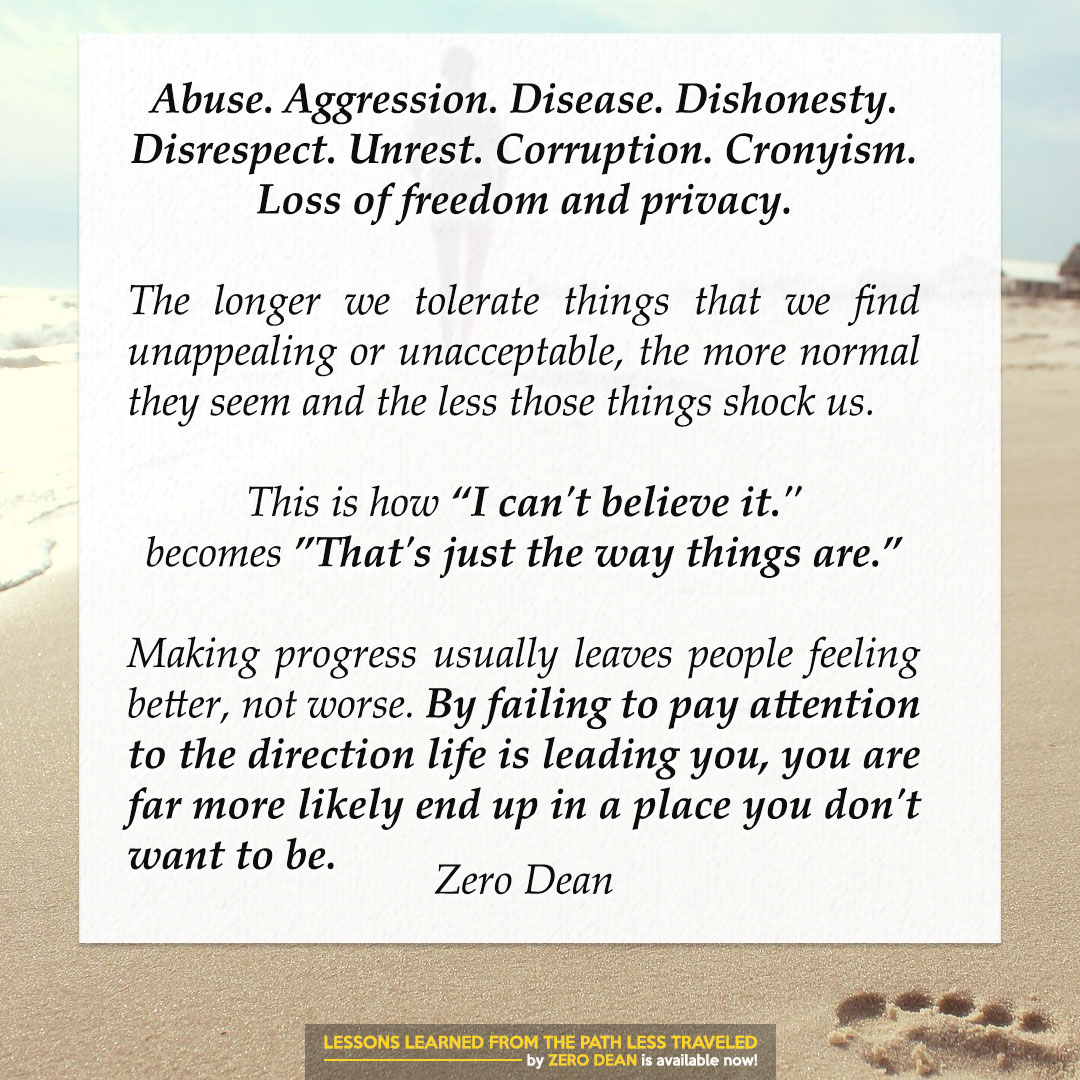 Abuse. Aggression. Disease. Dishonesty. Disrespect. Unrest. Corruption. Cronyism. Loss of freedom and privacy.
The longer we tolerate things that we find unappealing or unacceptable, the more normal they seem and the less those things shock us.
This is how "I can't believe it." becomes "That's just the way things are."
Making progress usually leaves people feeling better, not worse. By failing to pay attention to the direction life is leading you, you are far more likely end up in a place you don't want to be.