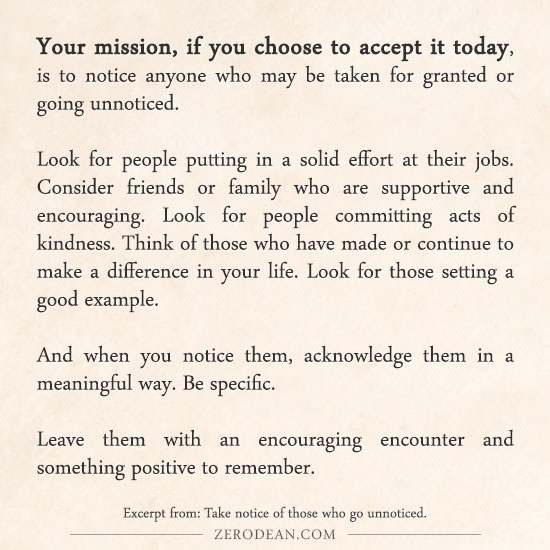 Your mission, if you choose to accept it today, is to notice anyone who may be taken for granted or going unnoticed.
Look for people putting in a solid effort at their jobs.
Consider friends or family who are supportive and encouraging.
Look for people committing acts of kindness.
Think of those who have made or continue to make a difference in your life.
Look for those setting a good example.
And when you notice them, acknowledge them in a meaningful way. Be specific.
Leave them with an encouraging encounter and something positive to remember.
Theme(s):
Related: