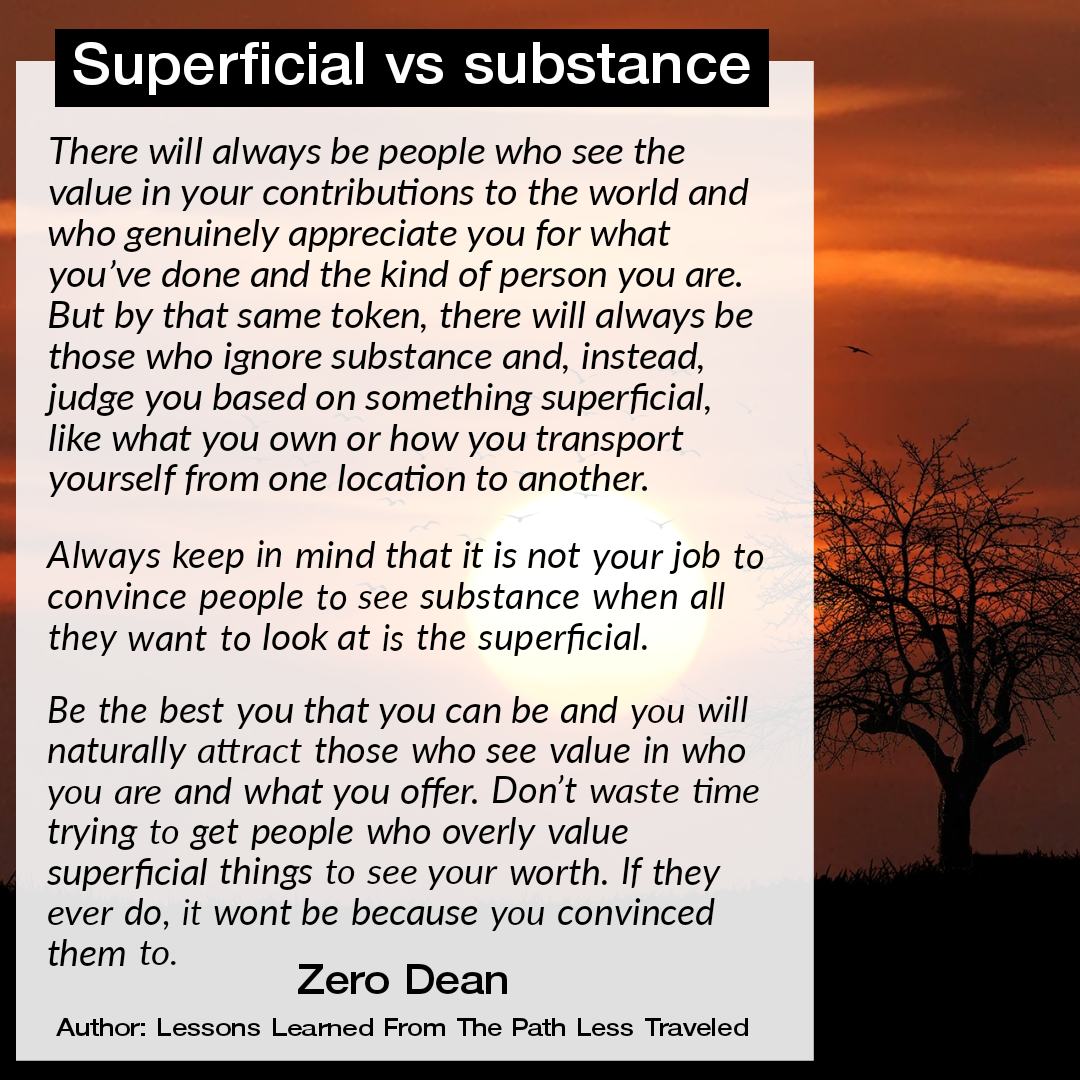 There will always be people who see the value in your contributions to the world and who genuinely appreciate you for what you've done and the kind of person you are.
But by that same token, there will always be those who ignore substance and, instead, judge you based on something superficial, like what you own or how you transport yourself from one location to another.
Always keep in mind that it is not your job to convince people to see substance when all they want to look at is the superficial.
Be the best you that you can be and you will naturally attract those who see value in who you are and what you offer. Don't waste time trying to get people who overly value superficial things to see your worth. If they ever do, it wont be because you convinced them to.
Originally published on: Dec 31, 2019