Excerpt from: What it means to "live life to the fullest"
Living life to the fullest means taking an active role in your own development. It means steering the rudder of your own life and taking advantage of your unique and powerful potential as a person.
It's about how the things you do in your life motivate & inspire others to do something motivating & inspiring in theirs — and, if you're lucky, leave a legacy that long outlasts you.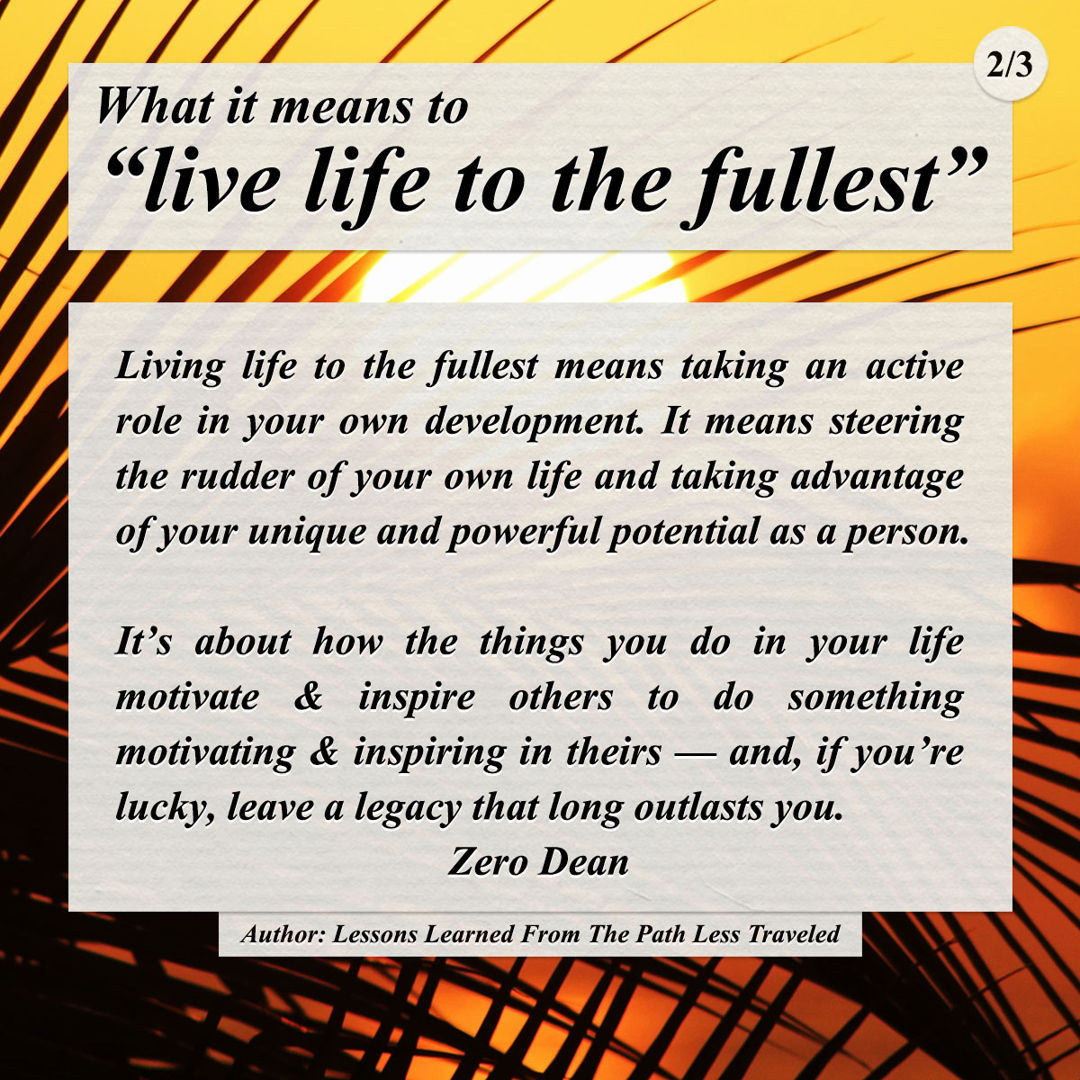 Related: