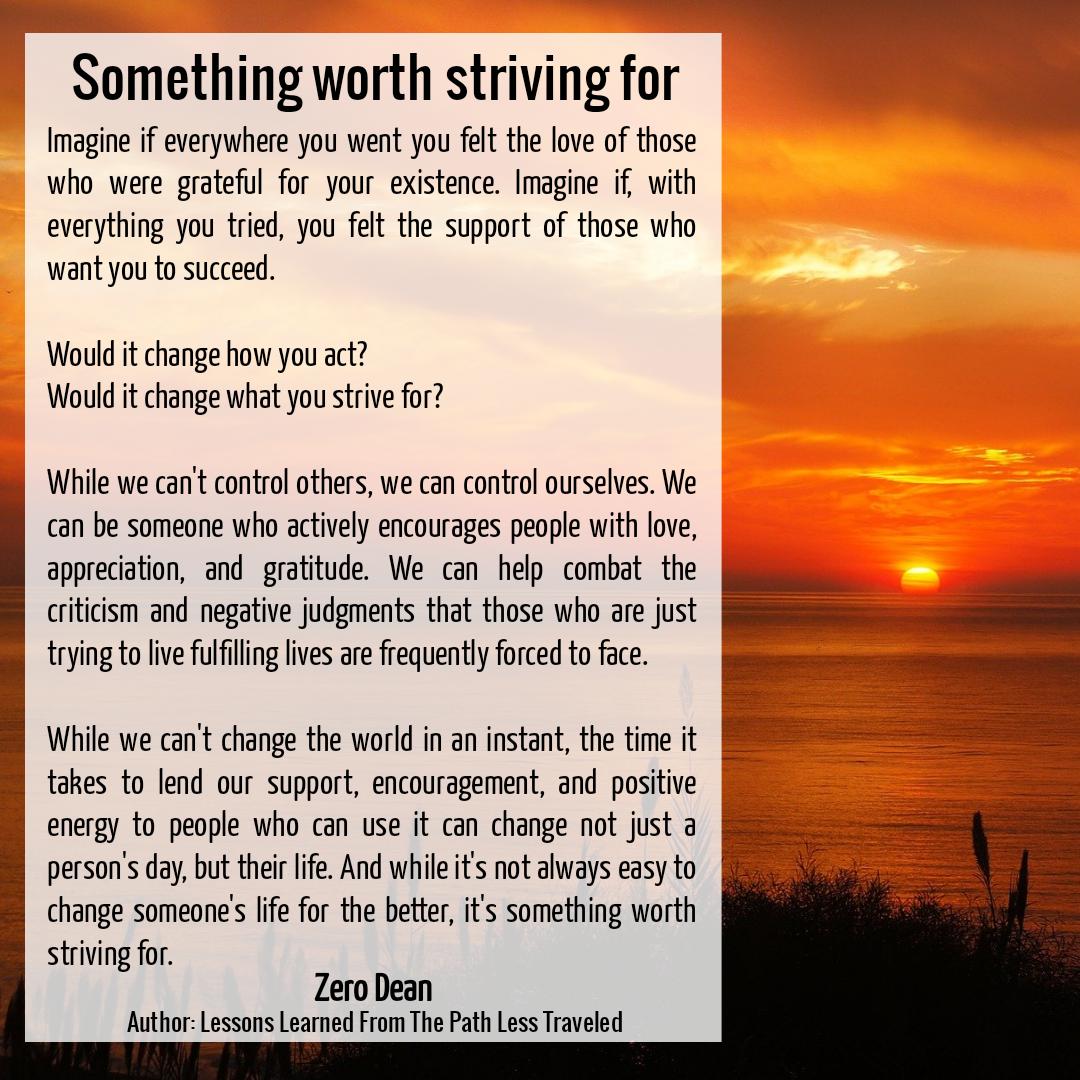 Imagine if everywhere you went you felt the love of those who were grateful for your existence. Imagine if, with everything you tried, you felt the support of those who want you to succeed.
Would it change how you act? Would it change what you strive for?
While we can't control others, we can control ourselves. We can be someone who actively encourages people with love, appreciation, and gratitude. We can help combat the criticism and negative judgments that those who are just trying to live fulfilling lives are frequently forced to face.
While we can't change the world in an instant, the time it takes to lend our support, encouragement, and positive energy to people who can use it can change not just a person's day, but their life. And while it's not always easy to change someone's life for the better, it's something worth striving for.