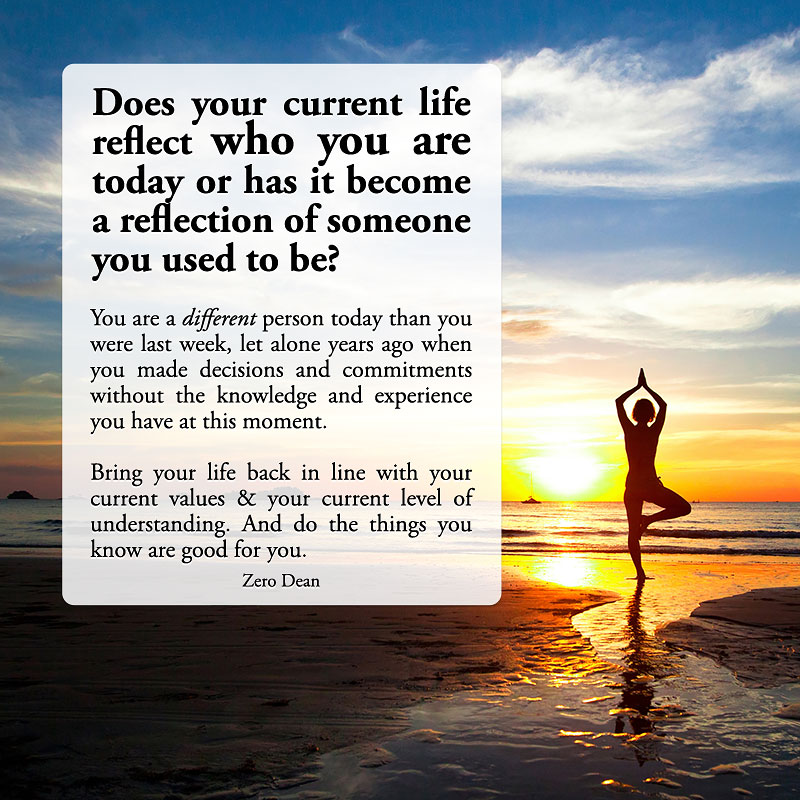 Does your current life reflect who you are today or has it become a reflection of someone you used to be?
You are a different person today than you were last week, let alone years ago when you made decisions and commitments without the knowledge and experience you have at this moment.
Bring your life back in line with your current values & your current level of understanding. And do the things you know are good for you.
Related: