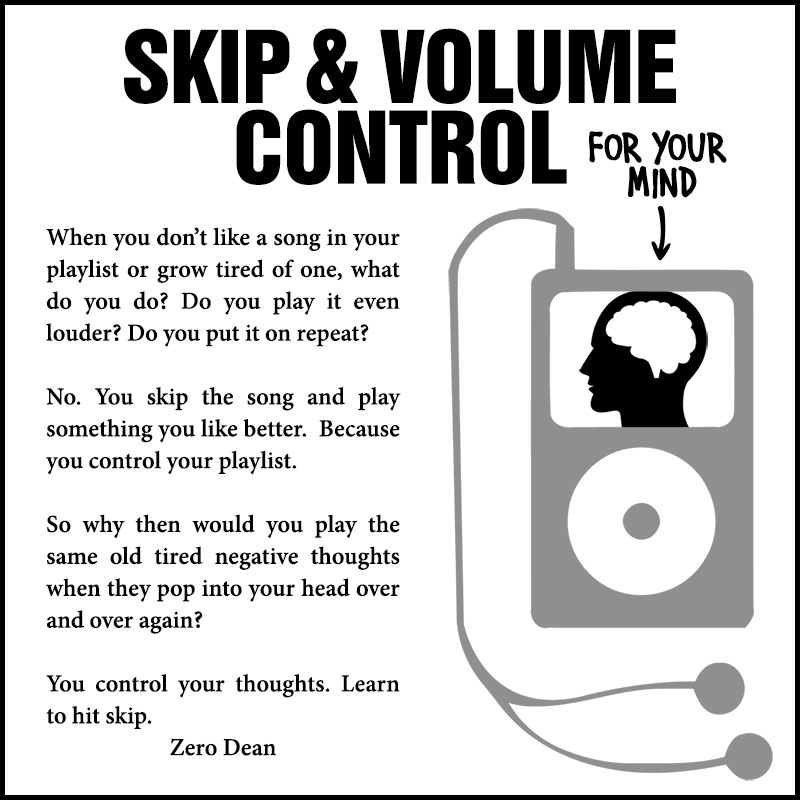 If you've ever listened to a song and turned it up because you enjoyed hearing it so much, know that you essentially have (and use) this ability to the experiences that happen in your life.
Your attention is your "volume control". Whatever you focus on gets louder.
So when something comes on that you don't like, do you turn it up? No. You skip it.
And this is what you can do with those tired, old, negative thoughts in your head. You skip them.
And you keep skipping until you can settle on something worth listening to — and hopefully, worth turning up.
Skip and volume control. Use as needed.
Related: