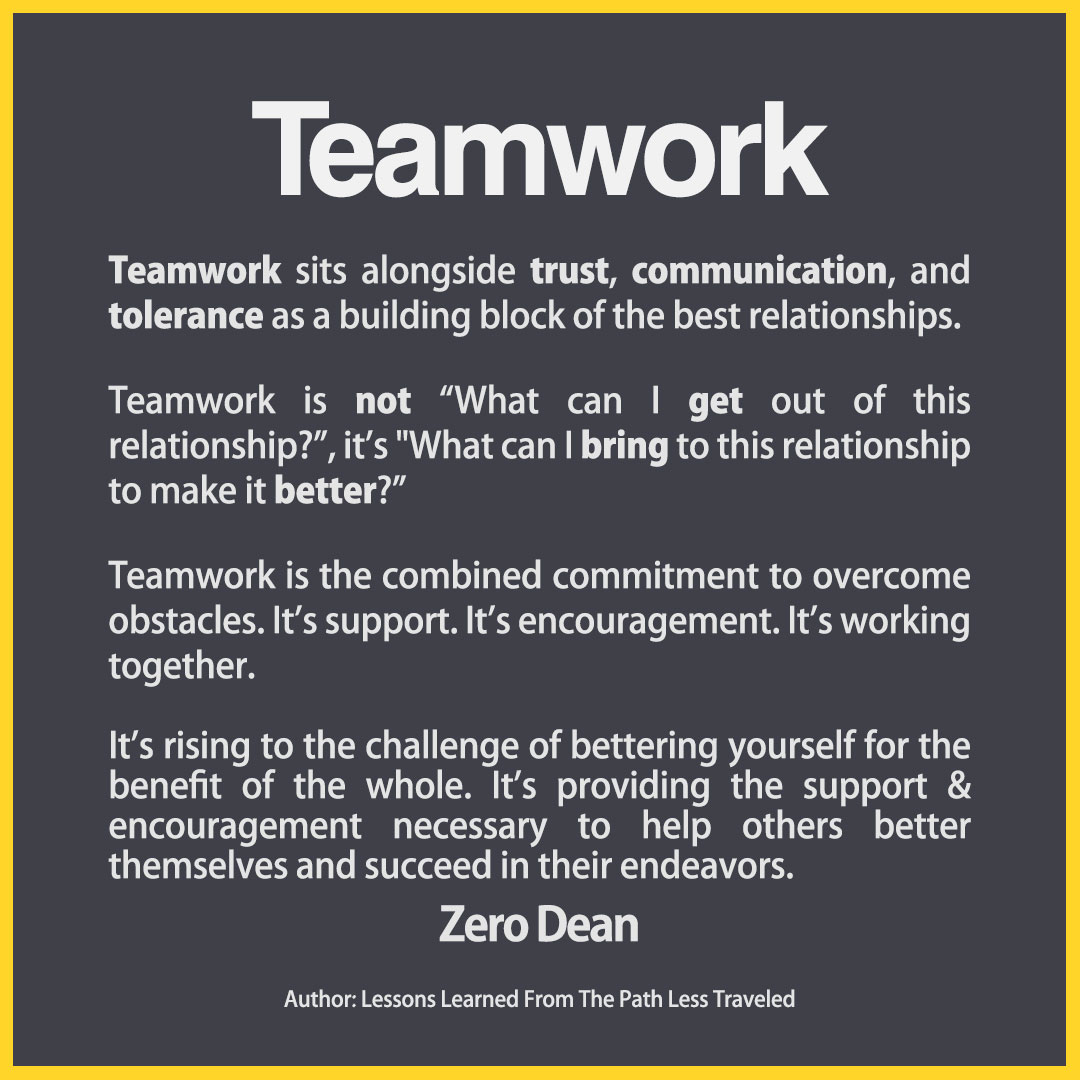 From acquaintances to best friends to married couples, all great friendships involve teamwork.
Teamwork sits alongside trust, communication, and tolerance as a building block of the best relationships.
Teamwork is not "What can I get out of this relationship?", it's "What can I bring to this relationship to make it better?"
Teamwork is the combined commitment to overcome obstacles. It's support. It's encouragement. It's working together.
It's rising to the challenge of bettering yourself for the benefit of the whole. It's providing the support & encouragement necessary to help others better themselves and succeed in their endeavors.
Whether it's providing a kind word, sincere appreciation, a listening ear, or something else entirely, never stop trying to add value to your relationships.
Never underestimate the power of teamwork.
Never stop asking, "What can I do to make this relationship better?"
Related: