Happiness is not a choice. It is not a switch you can flip. It is not the result of only having & appreciating positive experiences.
Happiness is the result of having a healthy attitude that allows one to find value in all life experiences, not just the "good" ones.
Pretending to be happy isn't happiness – and it isn't healthy. While you may fool some, you won't fool the one person that it matters to most – yourself. It's better to admit you're not happy & work towards a solution than pretend you're happy and do nothing.
It isn't likely that lasting happiness will come from the getting of things, but rather from the satisfaction one gets from doing them – and an attitude that allows one to find value in the journey of life & not just a particular destination along the way.
You can be satisfied in your work, fulfilled by your goals (whether you ultimately achieve them or not), comforted by your relationships, pleased with your journey, and grateful for your life without being #happy 100% of the time.
And that's OK. That's life.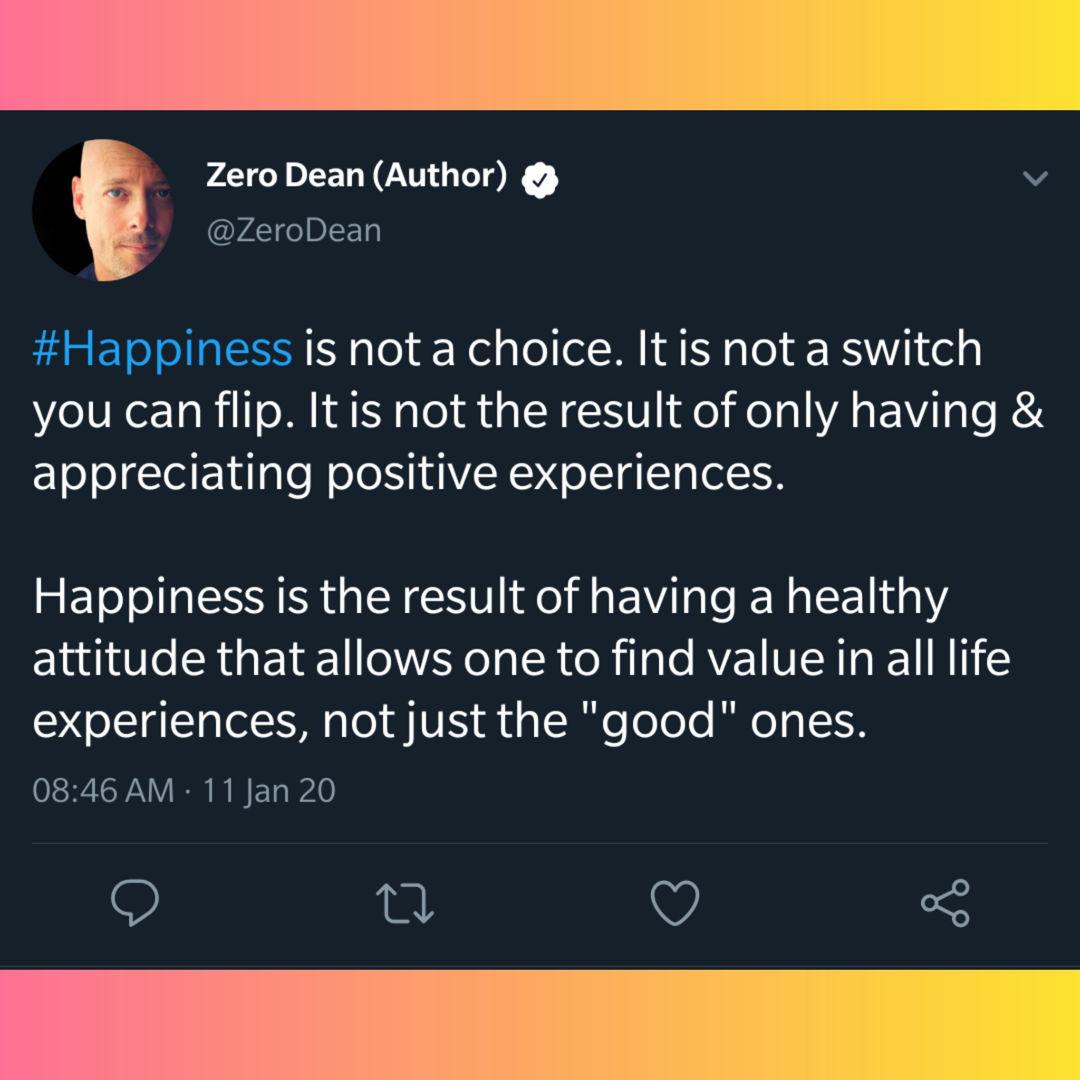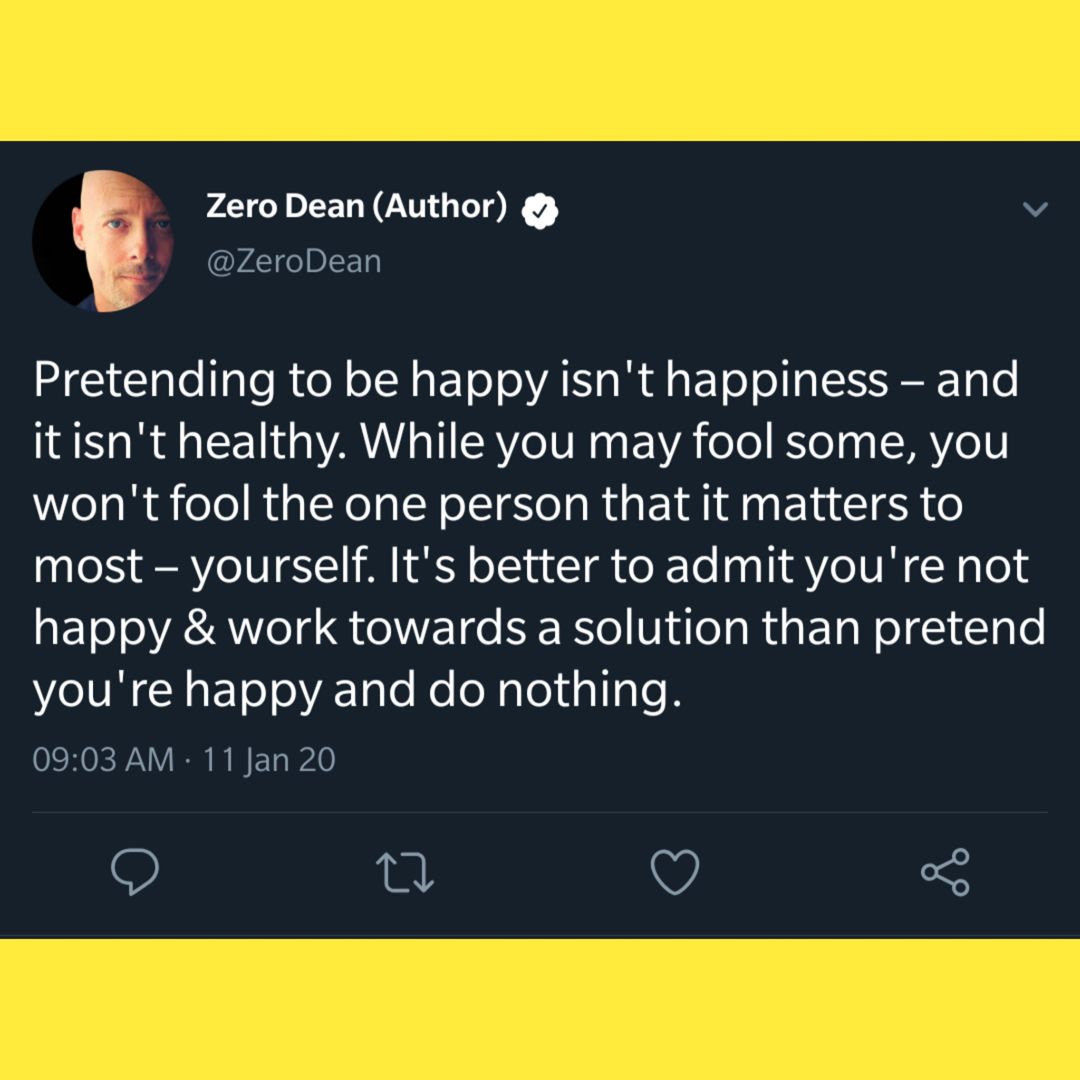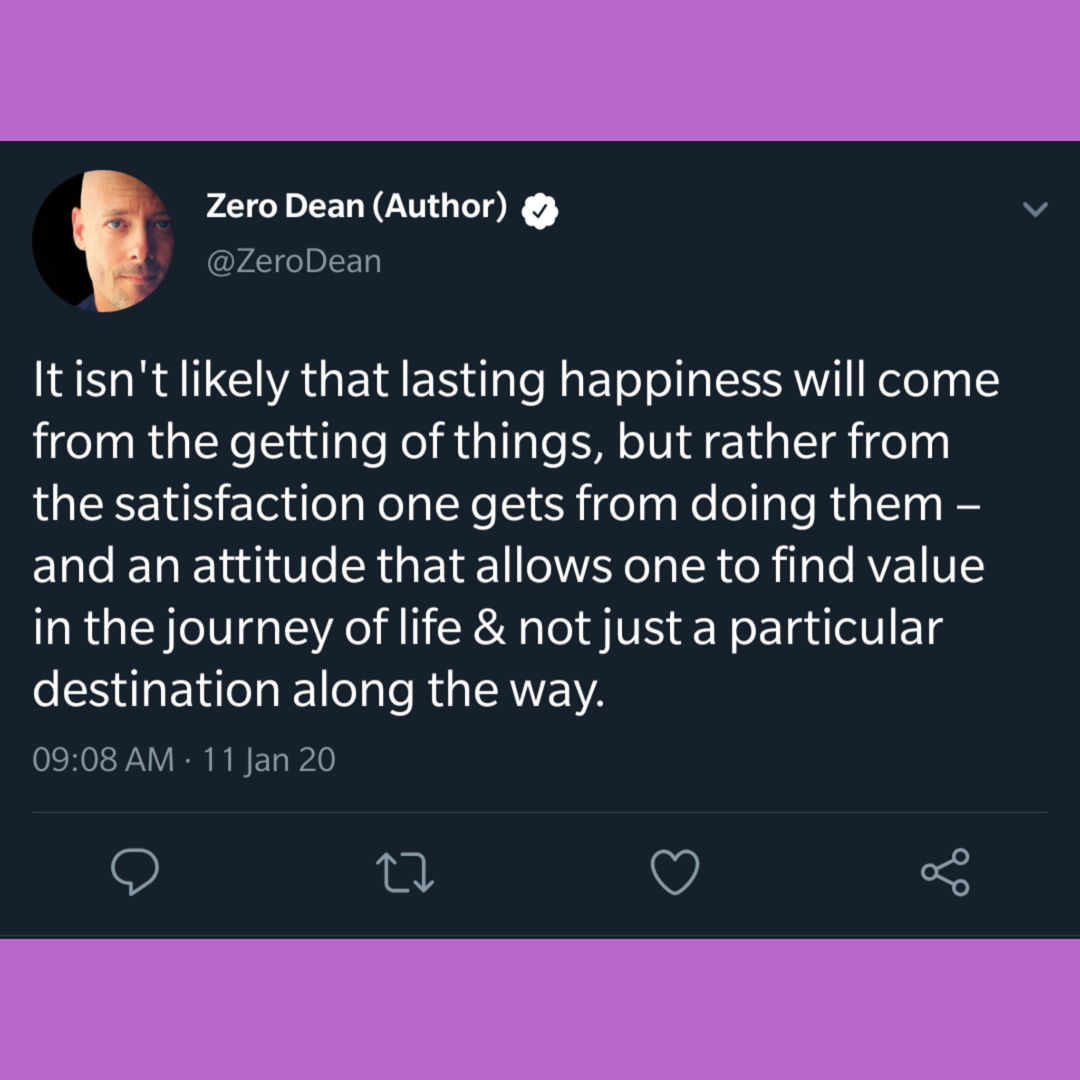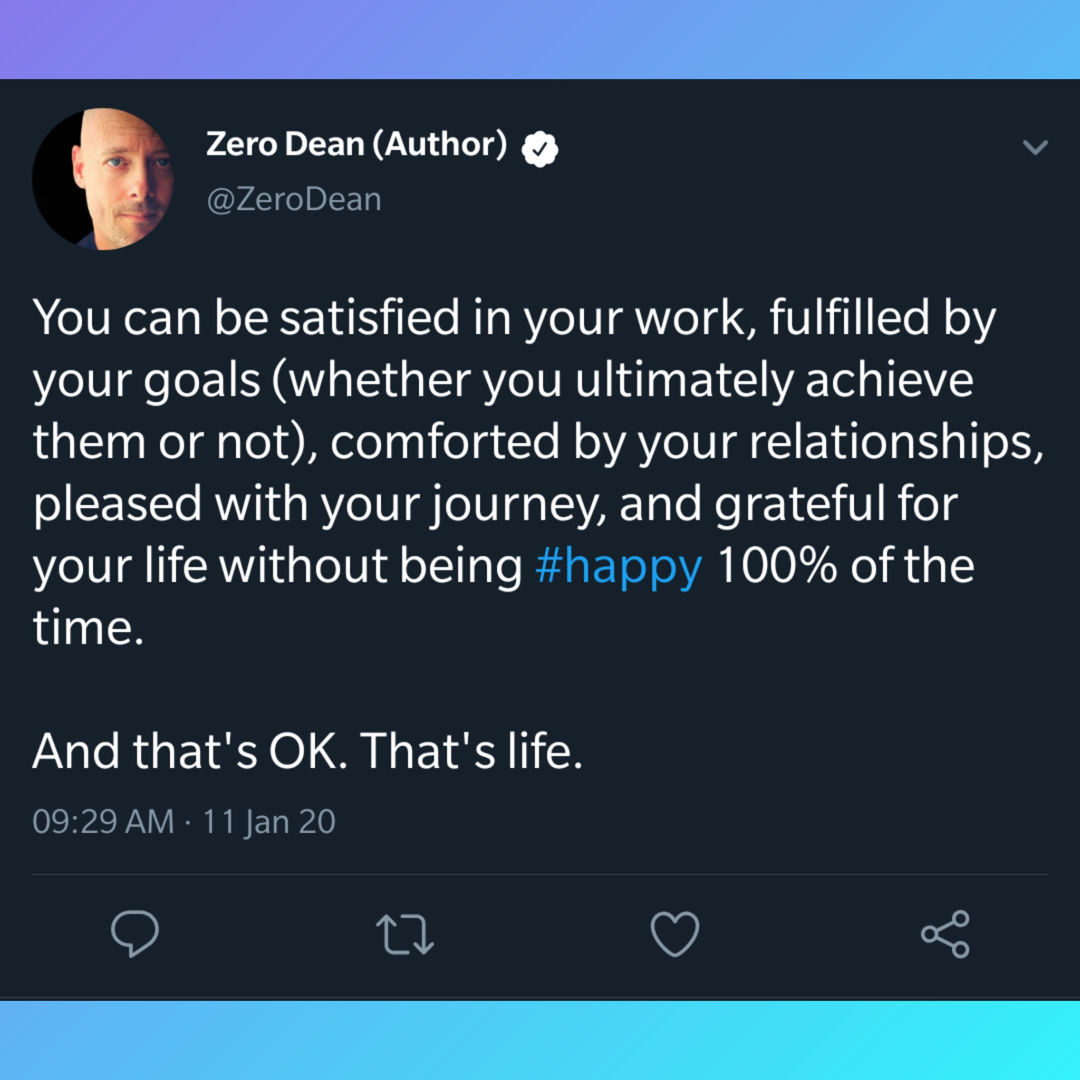 Related: