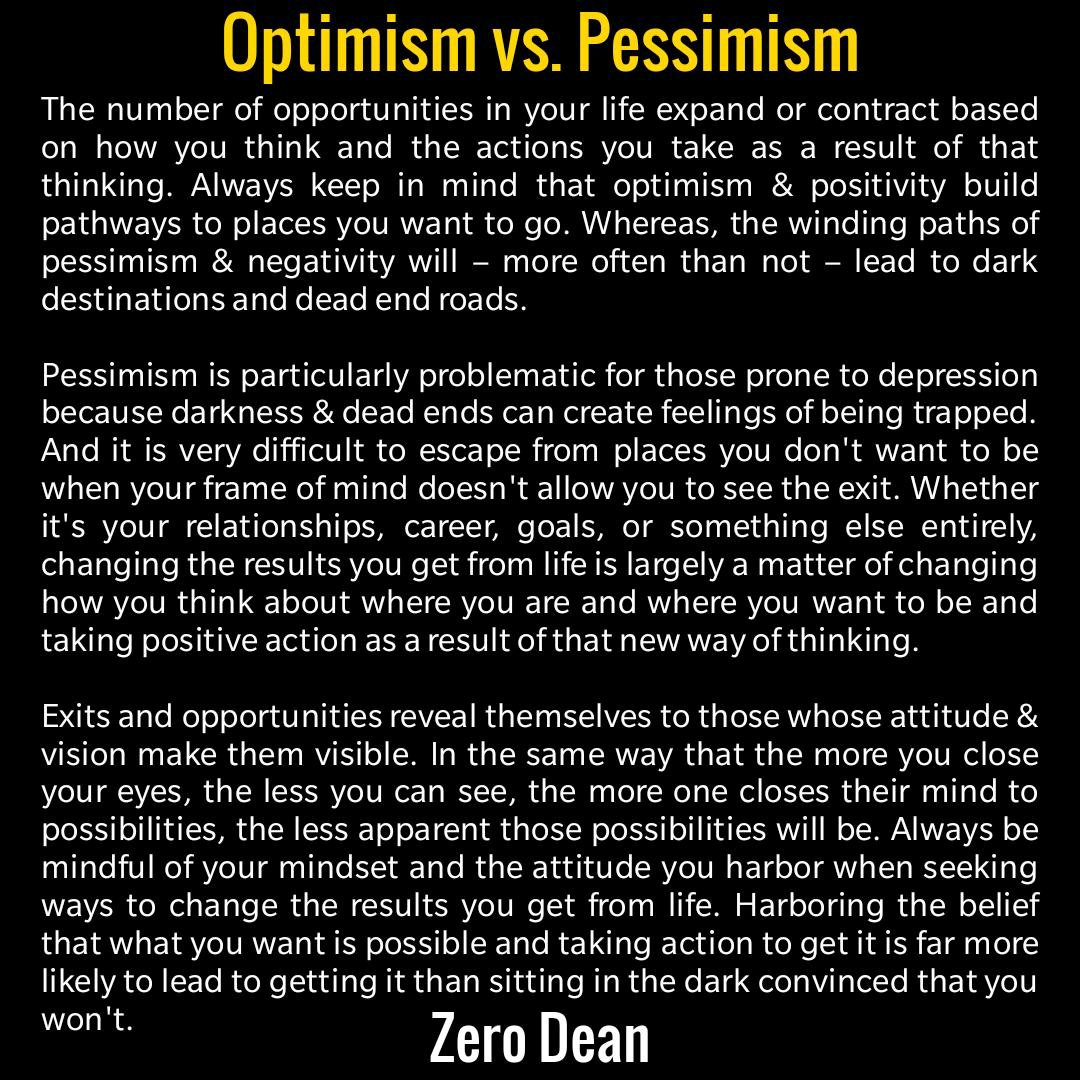 The number of opportunities in your life expand or contract based on how you think and the actions you take as a result of that thinking.
Always keep in mind that optimism & positivity build pathways to places you want to go. Whereas, the winding paths of pessimism & negativity will – more often than not – lead to dark destinations and dead end roads.
Pessimism is particularly problematic for those prone to depression because darkness & dead ends can create feelings of being trapped. And it is very difficult to escape from places you don't want to be when your frame of mind doesn't allow you to see the exit.
Whether it's your relationships, career, goals, or something else entirely, changing the results you get from life is largely a matter of changing how you think about where you are and where you want to be and taking positive action as a result of that new way of thinking.
Exits and opportunities reveal themselves to those whose attitude & vision make them visible. In the same way that the more you close your eyes, the less you can see, the more one closes their mind to possibilities, the less apparent those possibilities will be.
Always be mindful of your mindset and the attitude you harbor when seeking ways to change the results you get from life. Harboring the belief that what you want is possible and taking action to get it is far more likely to lead to getting it than sitting in the dark convinced that you won't.