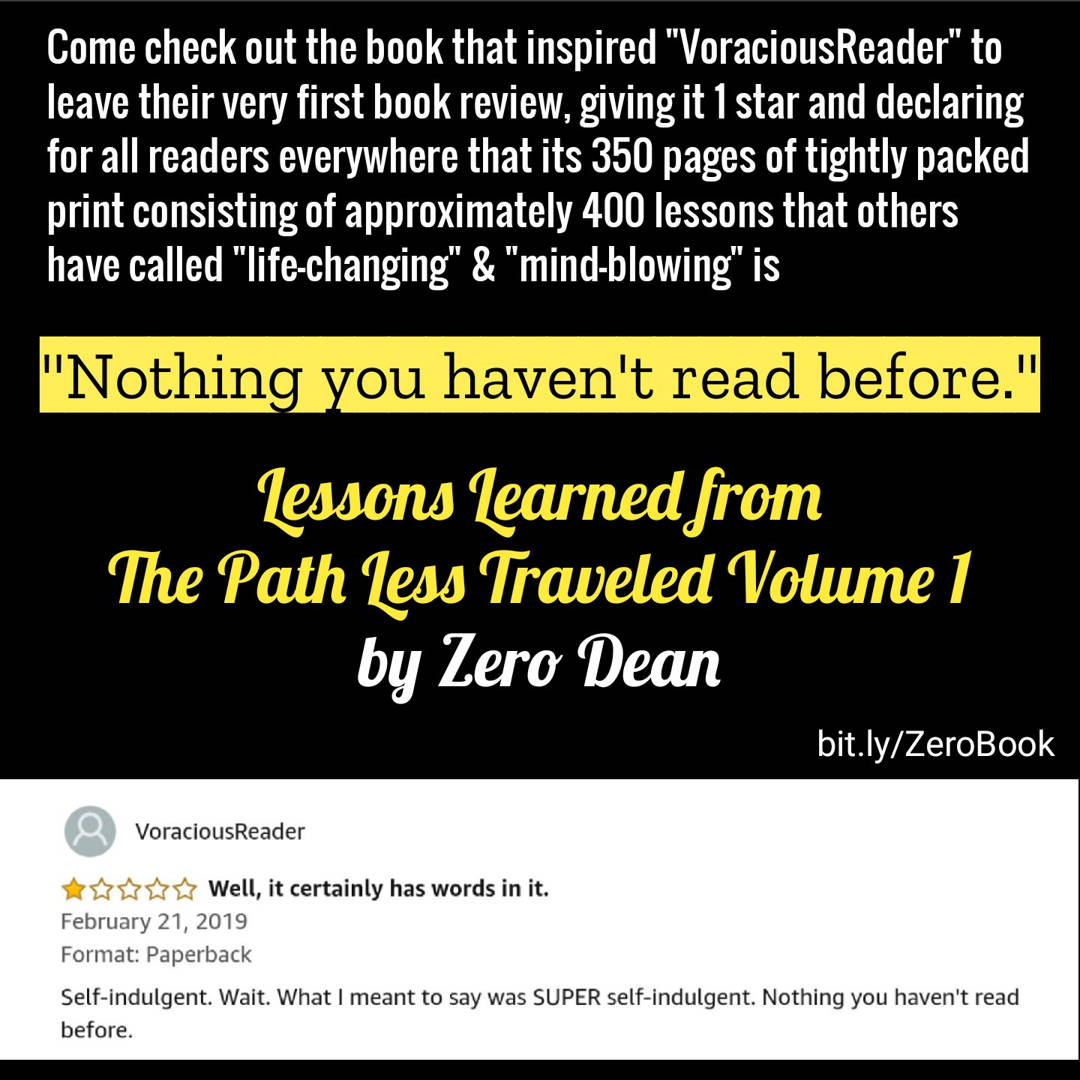 If you've read Lessons Learned from The Path Less Traveled, you'll know there's a whole chapter devoted to dealing with criticism. It's impossible to get through life without doing or creating something that gets criticized. That's life. Some of the feedback you receive on your journey will be fair & given with good intentions. And some of it won't be. That's life, too. You can't control what people do, but you can control how you respond to it. This includes criticism.
Learning to deal with criticism in a positive & productive way has many benefits, not least of which is it allows you to grow from it if you find truth in it or move beyond it if you don't. Either way, it doesn't have to have any impact on your well-being or sense of self-worth unless you choose to let it.
This 1-star review could be 100% true. In which case, my book missed its mark with this person. And there's nothing wrong with that nor does it subtract from the value that other people find in it. Depending on the person, my book may not be worth the pages it's printed on. And to someone else, invaluable. In writing anything, all I can do is focus on the potential value my work provides. How people respond to it is up to them.
In closing, everyone gets criticized at one time or another. If it holds truth, learn from it. If it doesn't, it probably has more to do with the other person than it does with you. Either way, it's a learning experience and life goes on.