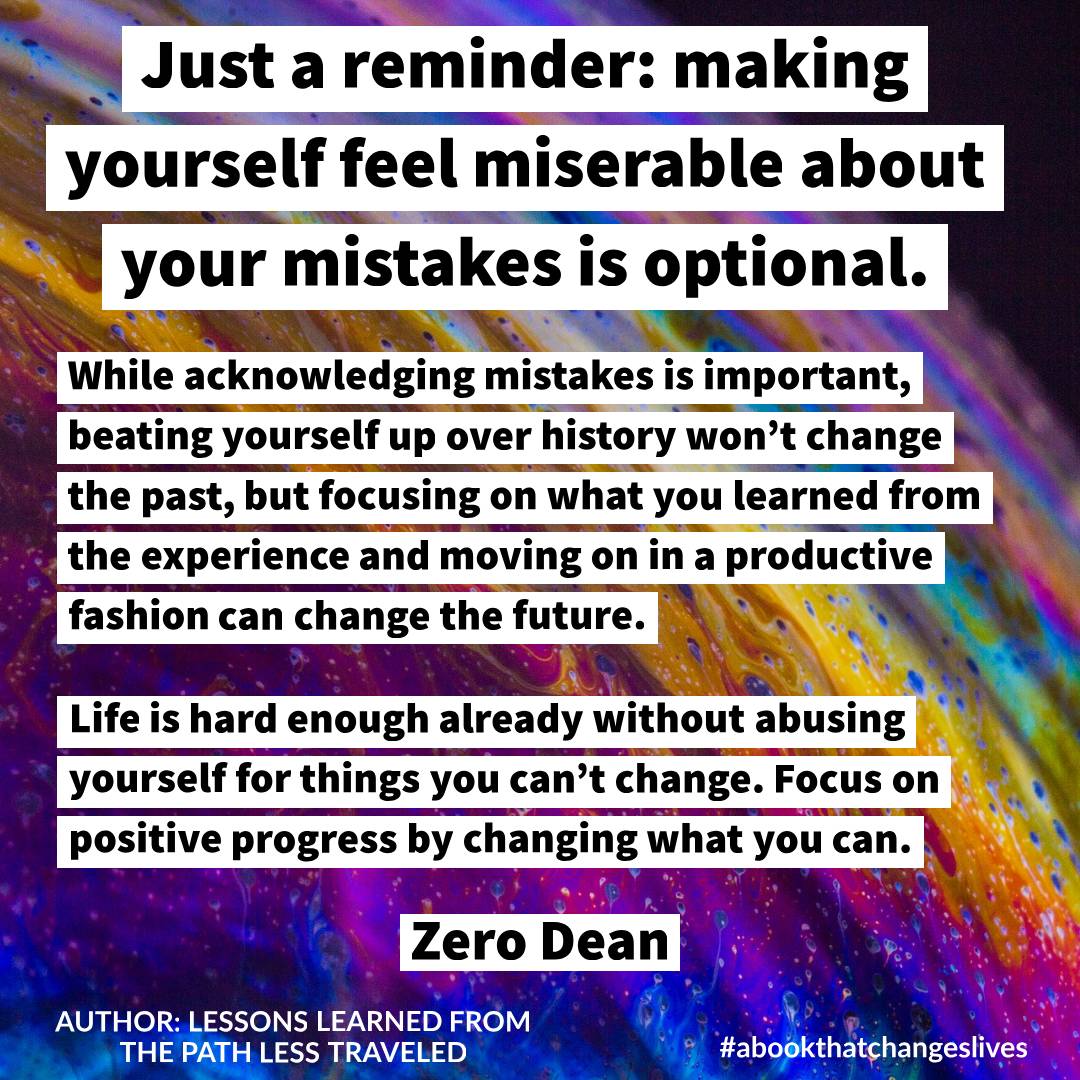 Just a reminder: making yourself feel miserable about your mistakes is optional.
While acknowledging mistakes is important, beating yourself up over history won't change the past, but focusing on what you learned from the experience and moving on in a productive fashion can change the future.
Life is hard enough already without abusing yourself for things you can't change. Focus on positive progress by changing what you can.