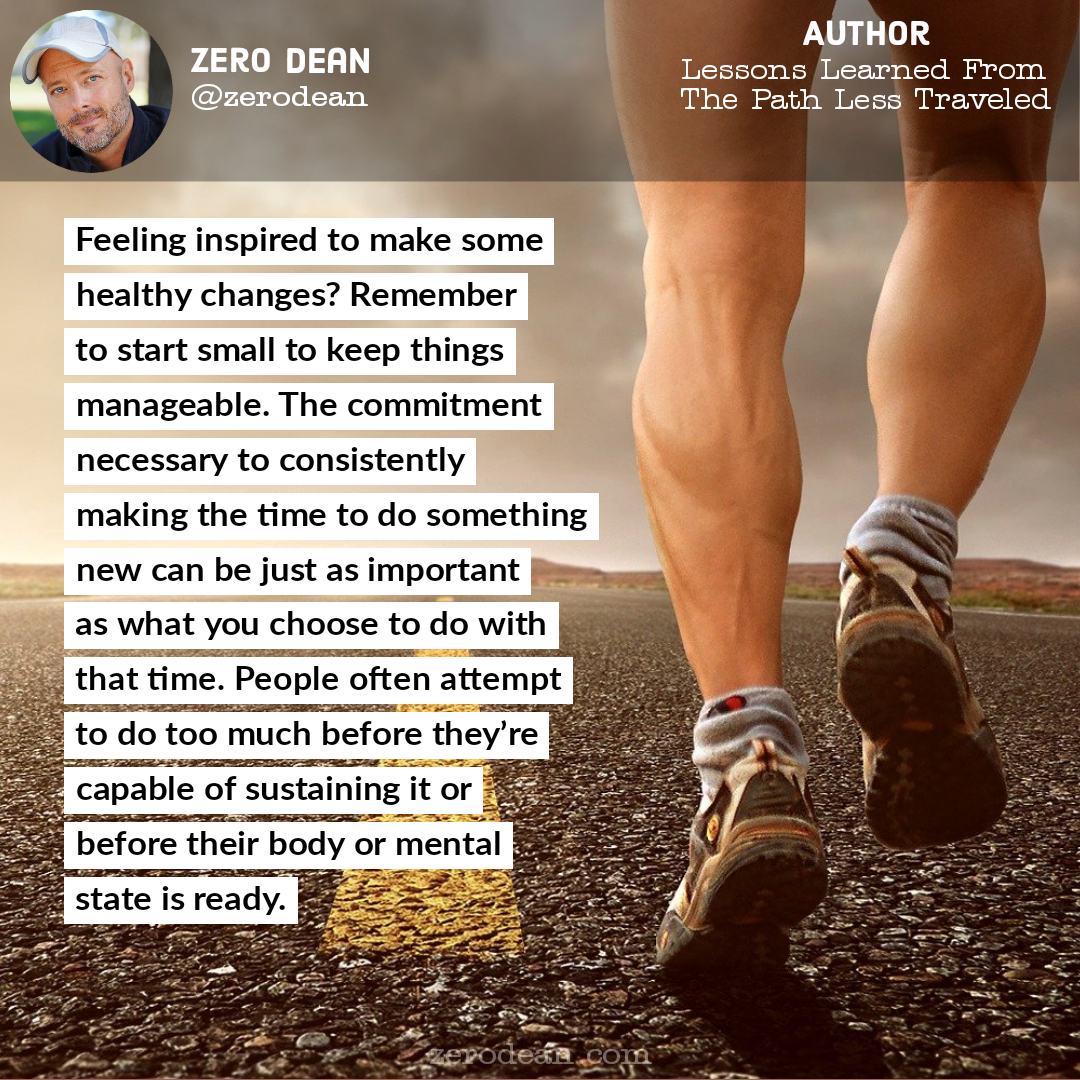 Feeling inspired to make some healthy changes?
Remember to start small to keep things manageable. The commitment necessary to consistently making the time to do something new can be just as important as what you choose to do with that time.
People often attempt to do too much before they're capable of sustaining it or before their body or mental state is ready.
If it's been a while since you've done something physical, it's likely that doing far less of that activity than you can physically do will leave you sorer than you imagine.
Too many people make the mistake of testing their physical limits on day one of their new workout routine and then put themselves out of commission for several days because they're too sore to continue. If you don't want to immediately set yourself back, consider doing less than you feel capable of and then ramping up based on how you feel the next day.
It's also important to keep in mind that a large part of physical health is dependent on a person's diet.
And while it's important to consider both physical and dietary changes, the same concept applies — attempting to do too much, too soon can be unsustainable.
Keep this in mind as you move forward with your intentions to make life-altering changes.
And when it comes to your mental and physical health, be sure to consult a paid professional when necessary.