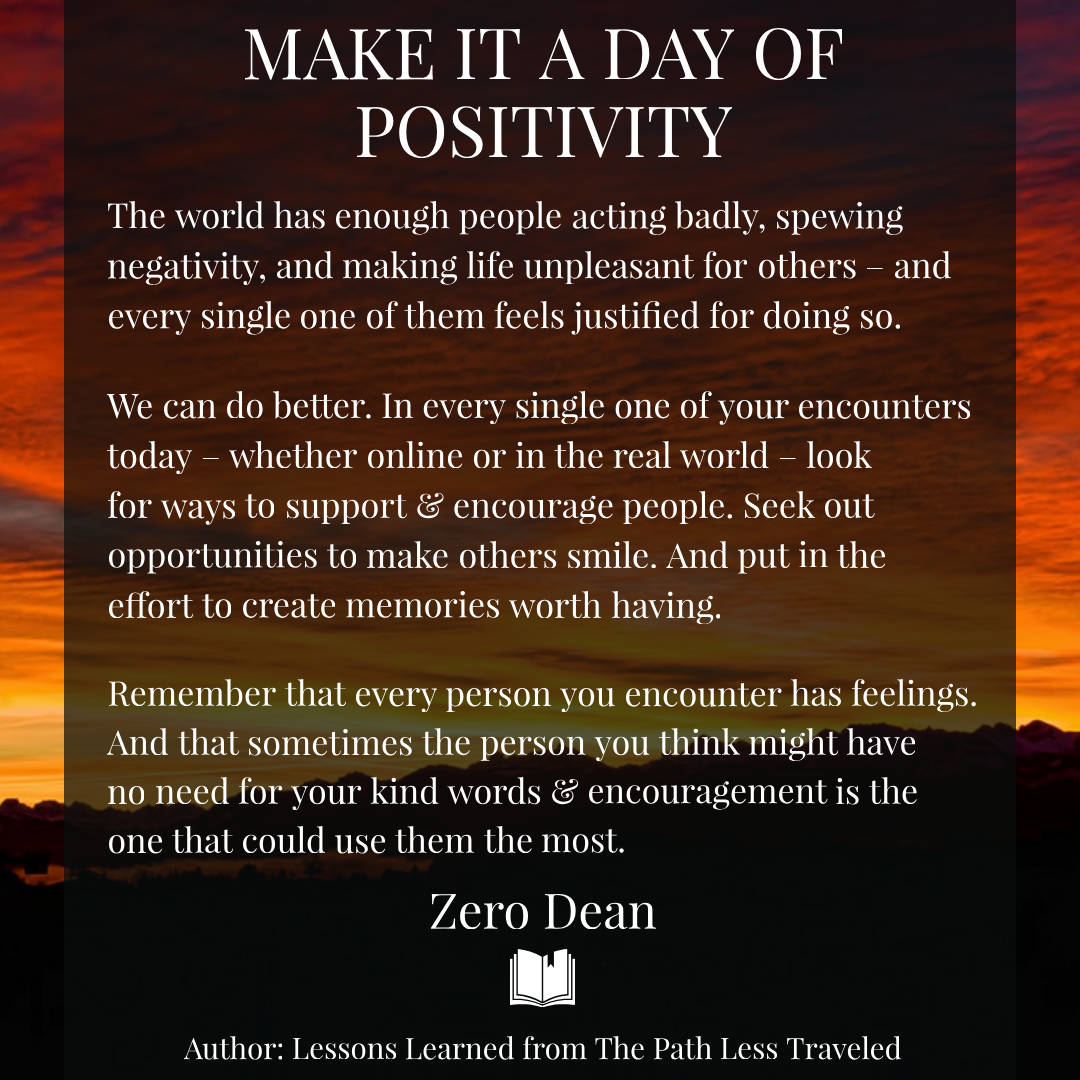 The world has enough people acting badly, spewing negativity, and making life unpleasant for others – and every single one of them feels justified for doing so.
We can do better. In every single one of your encounters today – whether online or in the real world – look for ways to support & encourage people. Seek out opportunities to make others smile. And put in the effort to create memories worth having.
Remember that every person you encounter has feelings. And that sometimes the person you think might have no need for your kind words & encouragement is the one that could use them the most.