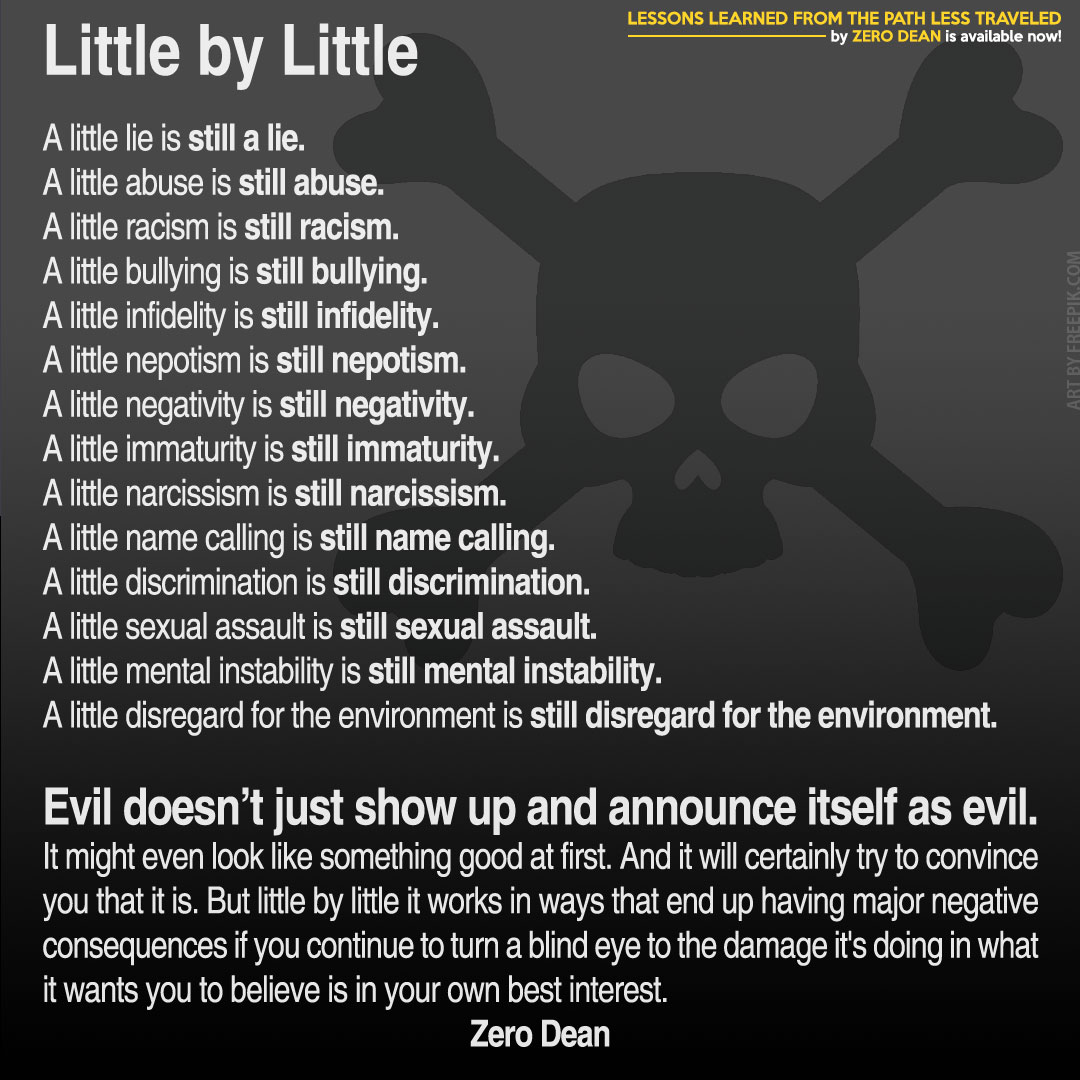 A little lie is still a lie.
A little abuse is still abuse.
A little racism is still racism.
A little bullying is still bullying.
A little infidelity is still infidelity.
A little nepotism is still nepotism.
A little negativity is still negativity.
A little immaturity is still immaturity.
A little narcissism is still narcissism.
A little name calling is still name calling.
A little discrimination is still discrimination.
A little sexual assault is still sexual assault.
A little mental instability is still mental instability.
A little disregard for the environment is still disregard for the environment.
Evil doesn't just show up and announce itself as evil. It might even look like something good at first. And it will certainly try to convince you that it is. But little by little it works in ways that end up having major negative consequences if you continue to turn a blind eye to the damage it's doing in what it wants you to believe is in your own best interest.
Related: