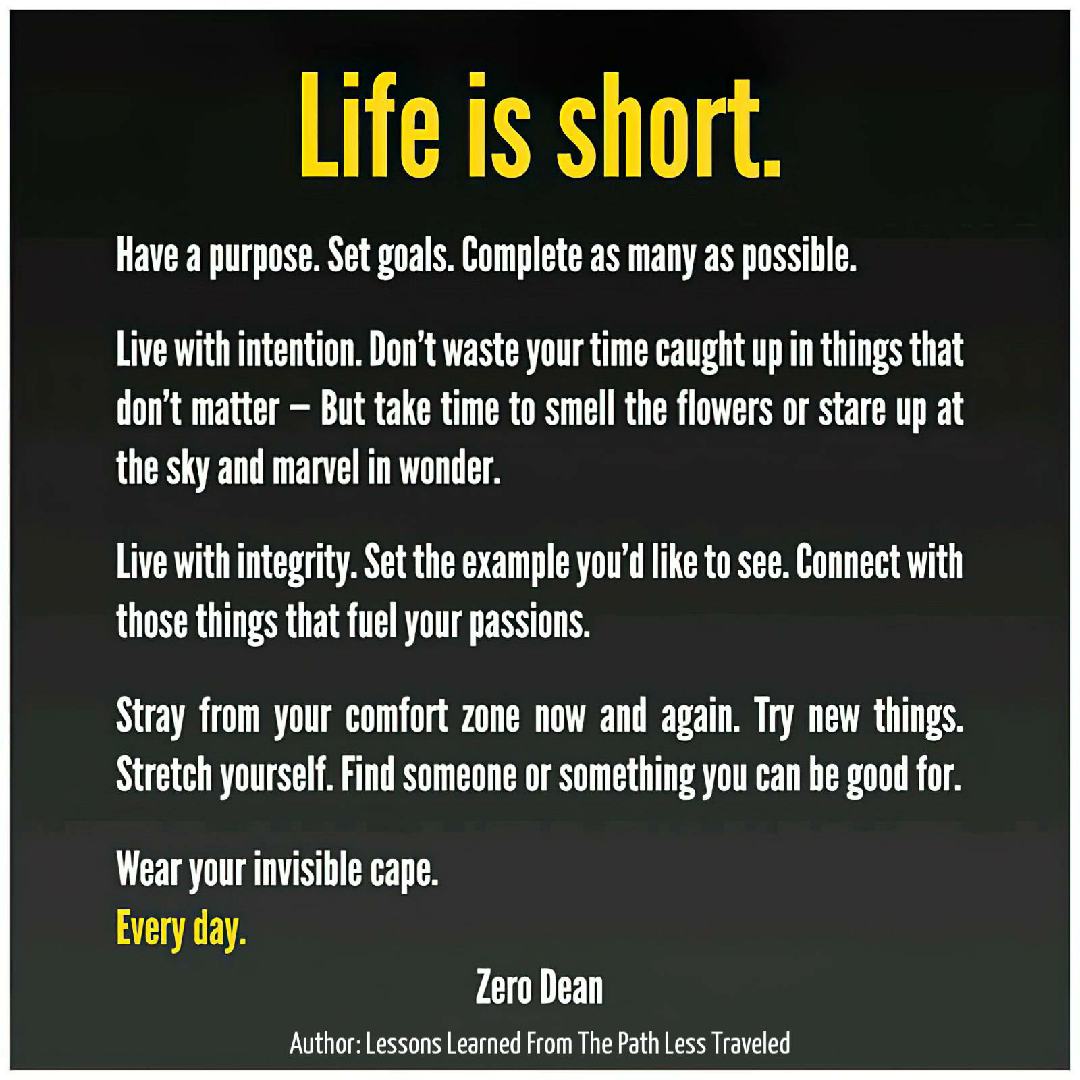 Life is short.
Have a purpose. Set goals. Complete as many as possible.
Live with intention. Don't waste your time caught up in things that don't matter. But take time to smell the flowers or stare up at the sky and marvel in wonder.
Live with integrity. Set the example you'd like to see.
Connect with those things that fuel your passions.
Stray from your comfort zone now and again. Try new things. Stretch yourself.
Find someone or something you can be good for.
Wear your invisible cape.
Every day.
Even on Mondays.
Theme(s):
Related: