Always remember to keep your eyes on your goals and the steps you can take to achieve them. Focus less on what you don't have or what you can't do or what others are doing.
Yes, it can be difficult not noticing what others are up to or how "easy" some people seem to have it or how successful they appear. Just know, perception isn't always reality. And if you do notice others, then use what you see as motivation to push forward.
Remember, you're living your life and walking your own path, not someone else's. Just because someone else is making progress towards their goals is no reason for you to stop making progress towards your own.
Change your strategy if you have to and take time to rest if you must, but don't stop. Every little step you take towards your goals is progress. Keep going.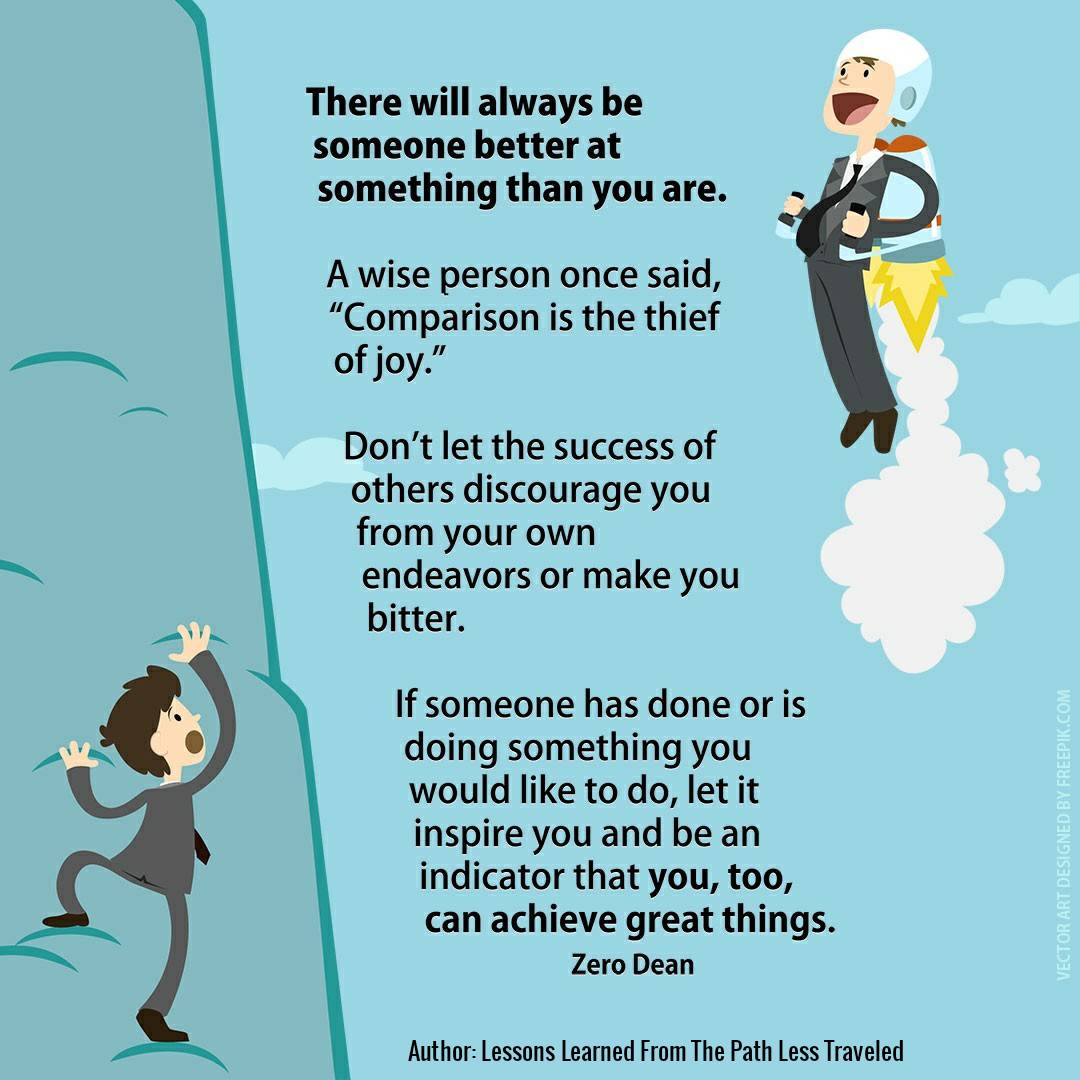 Above image is an excerpt from: Comparison is the thief of joy — from my book
Achieving personal goals series:
Related: