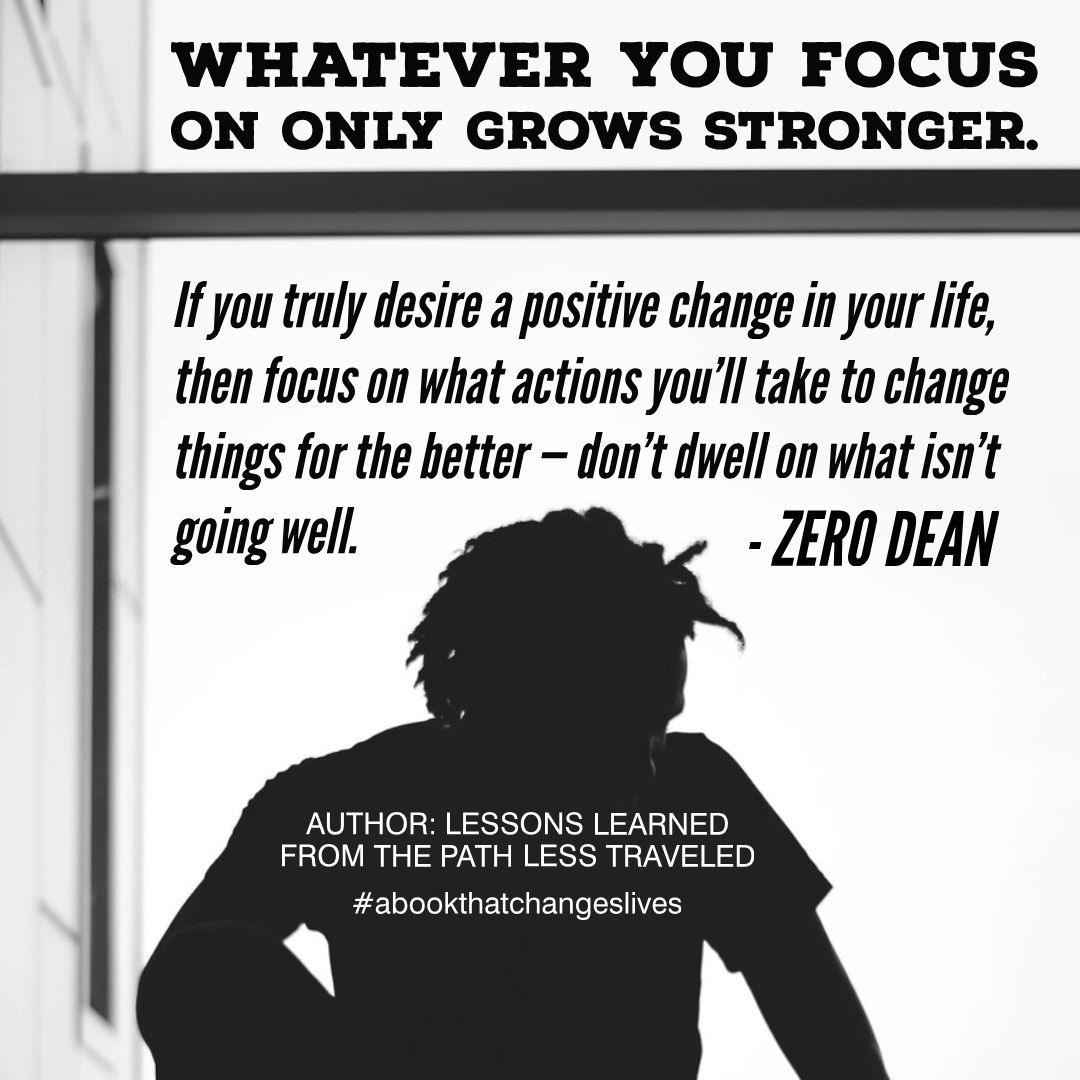 Sometimes work sucks, relationships suck and we find ourselves feeling down as a result of thinking about all the things that aren't as we wish them to be in our lives.
At times like this it is important to remember that energy flows where attention goes. In essence, whatever one focuses on grows stronger. This can be to one's benefit or detriment depending on where one places their attention.
If you truly desire a positive change in your life, then focus on what actions you'll take to change things for the better — don't dwell on what isn't going well.
Related: