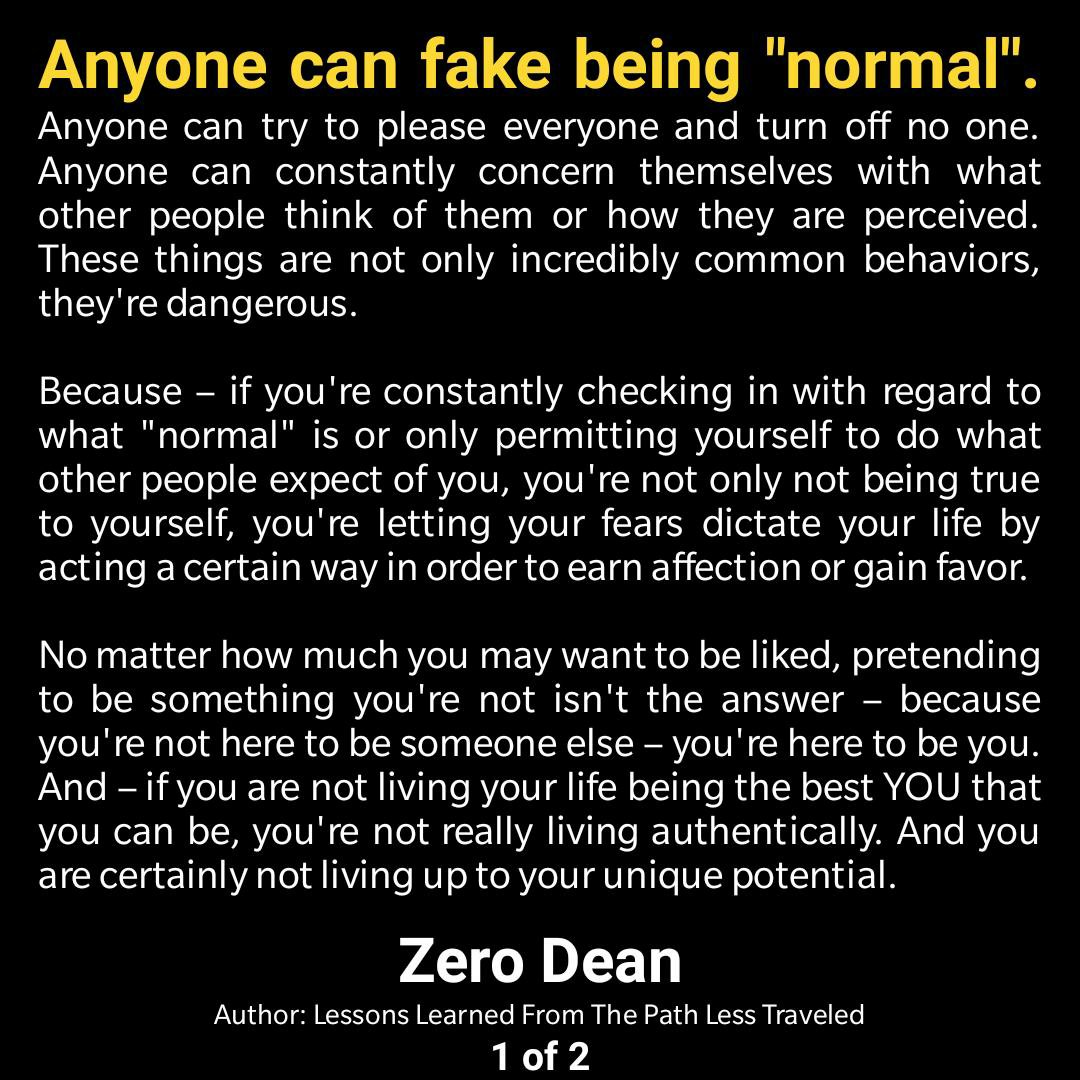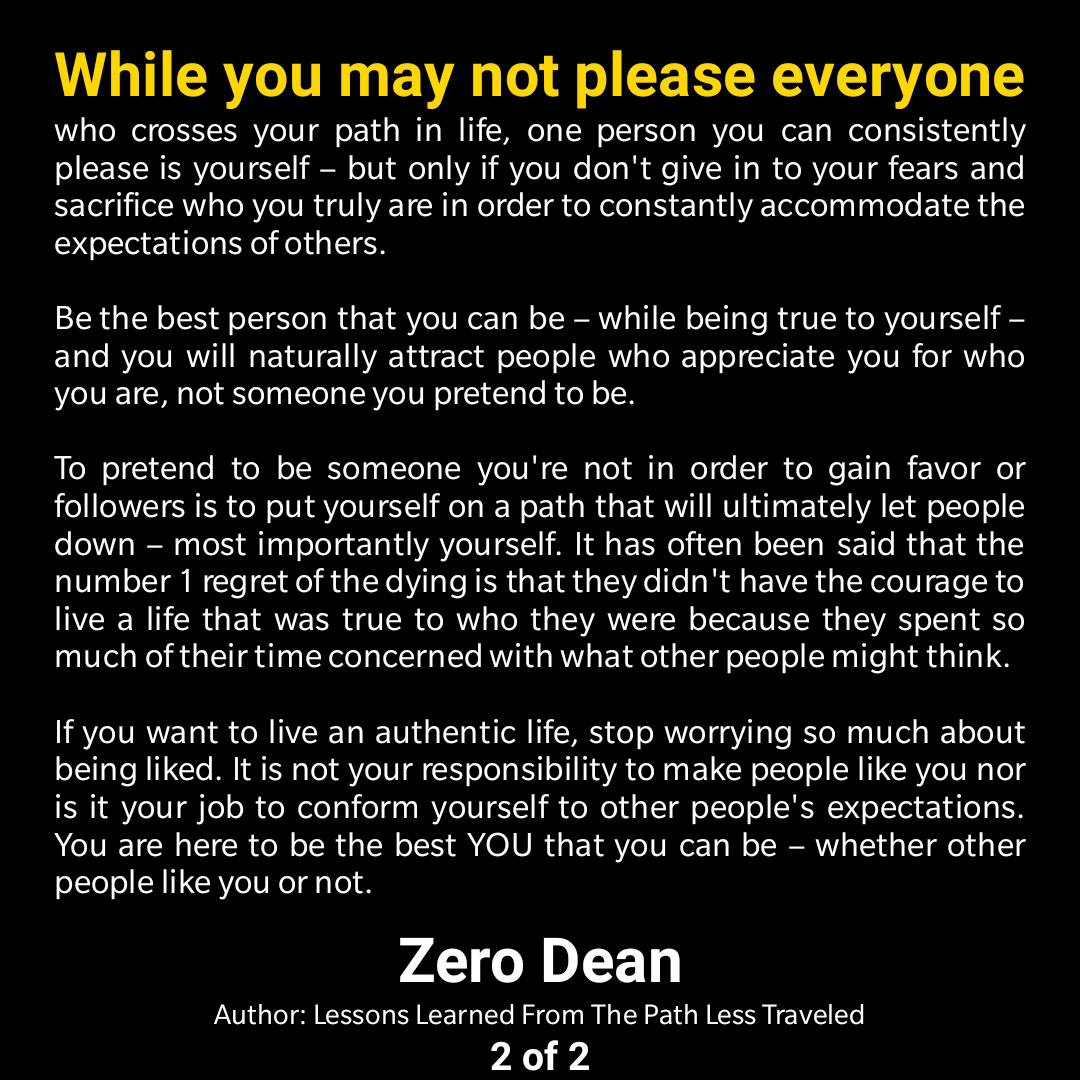 Anyone can fake being "normal". Anyone can try to please everyone and turn off no one. Anyone can constantly concern themselves with what other people think of them or how they are perceived. These things are not only incredibly common behaviors, they're dangerous.
Because – if you're constantly checking in with regard to what "normal" is or only permitting yourself to do what other people expect of you, you're not only not being true to yourself, you're letting your fears dictate your life by acting a certain way in order to earn affection or gain favor.
No matter how much you may want to be liked, pretending to be something you're not isn't the answer – because you're not here to be someone else – you're here to be you. And – if you are not living your life being the best YOU that you can be, you're not really living authentically. And you are certainly not living up to your unique potential.
While you may not please everyone who crosses your path in life, one person you can consistently please is yourself – but only if you don't give in to your fears and sacrifice who you truly are in order to constantly accommodate the expectations of others.
Be the best person that you can be – while being true to yourself – and you will naturally attract people who appreciate you for who you are, not someone you pretend to be.
To pretend to be someone you're not in order to gain favor or followers is to put yourself on a path that will ultimately let people down – most importantly yourself. It has often been said that the number 1 regret of the dying is that they didn't have the courage to live a life that was true to who they were because they spent so much of their time concerned with what other people might think.
If you want to live an authentic life, stop worrying so much about being liked. It is not your responsibility to make people like you nor is it your job to conform yourself to other people's expectations. You are here to be the best YOU that you can be – whether other people like you or not.