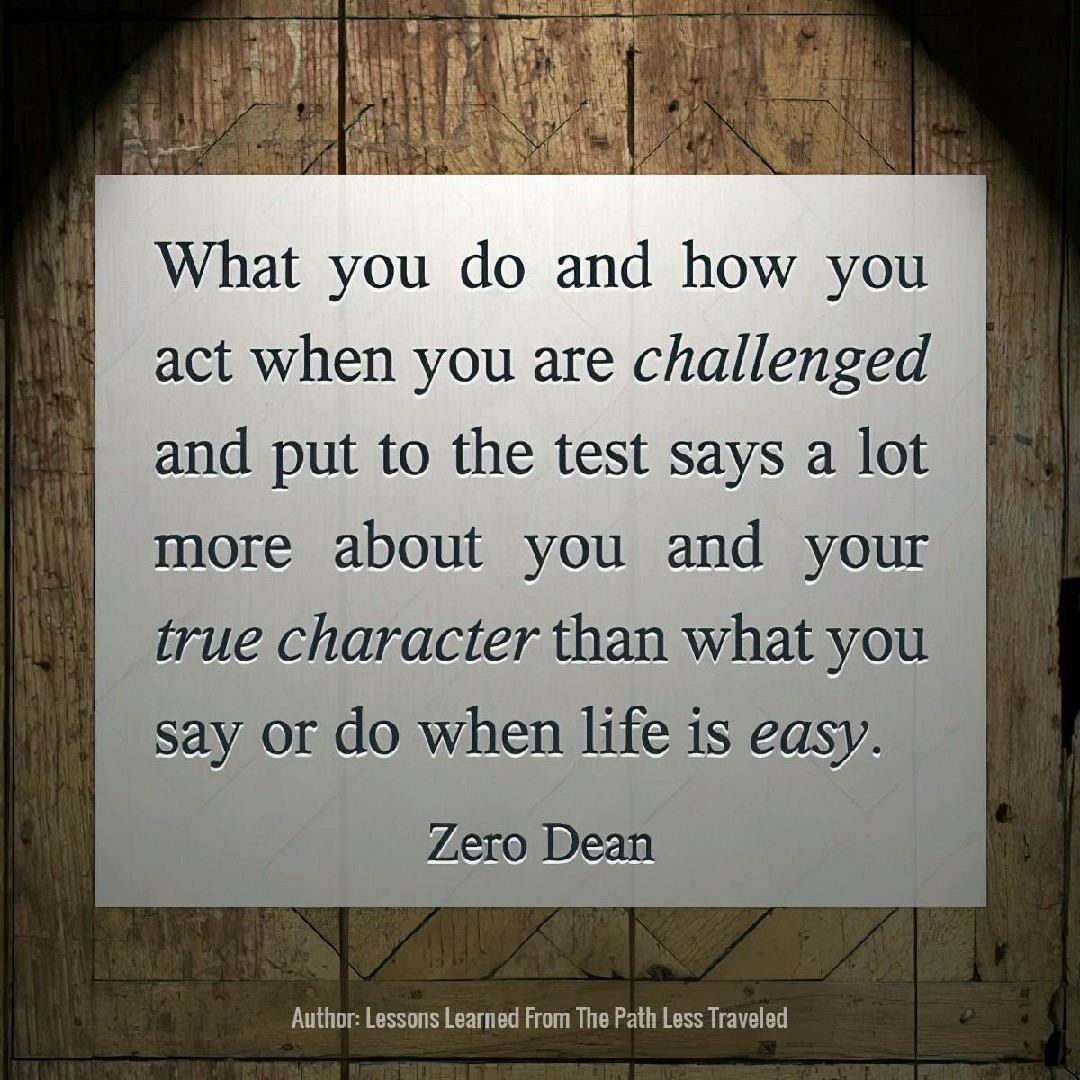 Remember that time you lost something and didn't think anyone would return it… But they did.
And you were so grateful for that.
Perhaps it gave you a bit more faith in humanity?
Be that person the next time you find something that isn't yours and it's possible to return it to the rightful owner (or to someone who can).
Because if you do take something that isn't yours and claim it as your own, what you're essentially saying is that you're fine with other people taking your stuff when you misplace it.
Integrity isn't only for when life is easy. It's for when life is hard. It's for when you face temptation or your values are challenged.
"A person's true nature is revealed at times of the greatest adversity." — Daisaku Ikeda
Integrity doesn't take advantage of another person's misfortune for one's personal benefit. Integrity lends a hand.
What you do and how you act when you are challenged and put to the test says a lot more about you and your true character than what you say or do when life is easy.
Find something that isn't yours? Maintain your integrity, show your true character, and do the right thing.
"Your decision to think right, choose right, & do right will rarely if ever be the easiest course to follow." — Thomas S. Monson
Originally published Mar 25, 2015
Related: