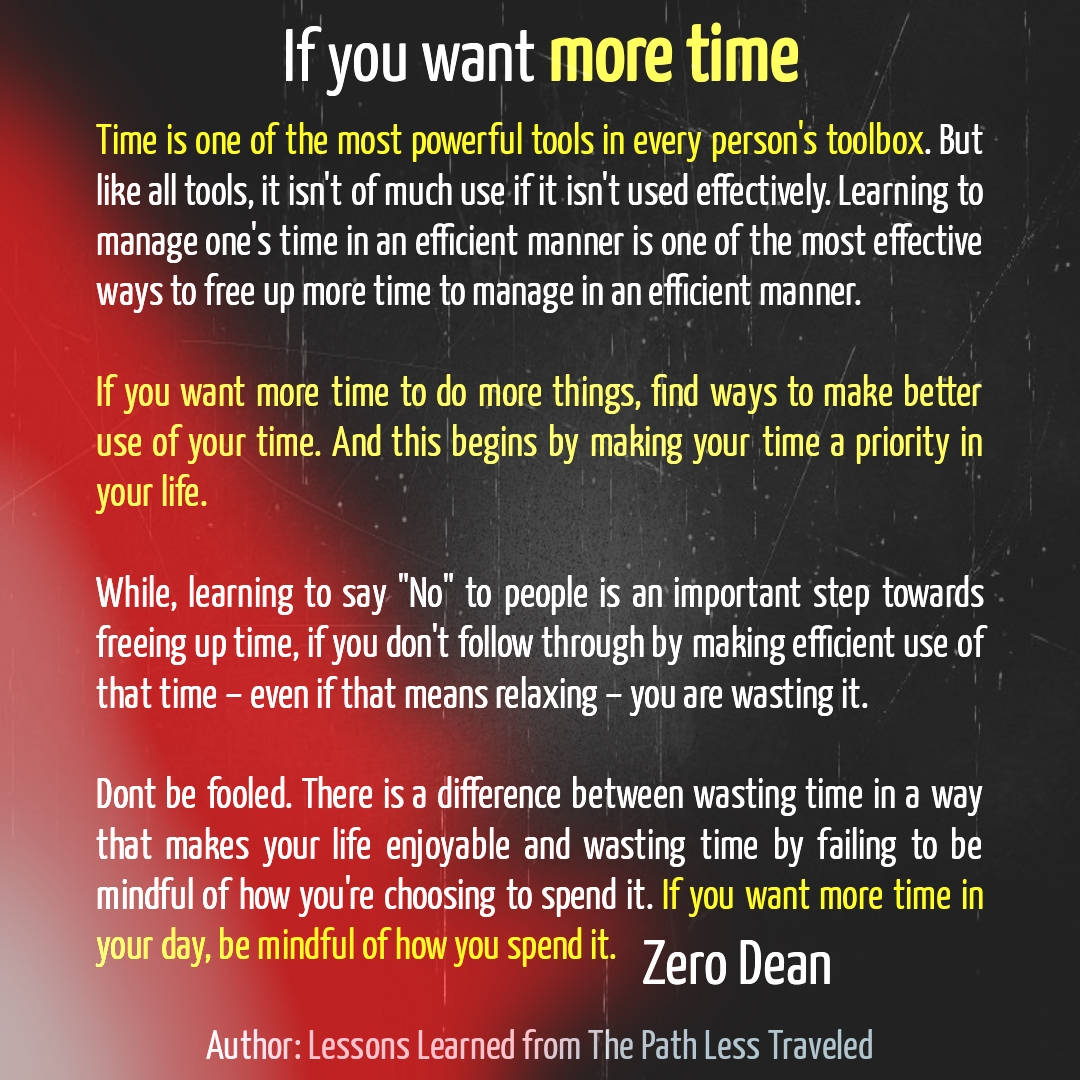 Time is one of the most powerful tools in every person's toolbox. But like all tools, it isn't of much use if it isn't used effectively.
Learning to manage one's time in an efficient manner is one of the most effective ways to free up more time to manage in an efficient manner.
If you want more time to do more things, find ways to make better use of your time. And this begins by making your time a priority in your life.
While, learning to say "No" to people is an important step towards freeing up time, if you don't follow through by making efficient use of that time – even if that means relaxing – you are wasting it.
Don't be fooled. There is a difference between wasting time in a way that makes your life enjoyable and wasting time by failing to be mindful of how you're choosing to spend it.
If you want more time in your day, be mindful of how you spend it.