I woke up to a 1 star book review from someone who states they didn't read it, but were offended by the book's description. Rather than let it get to me, I genuinely laughed (which is in stark contrast to the first 1 star review I ever received). And then I wrote this…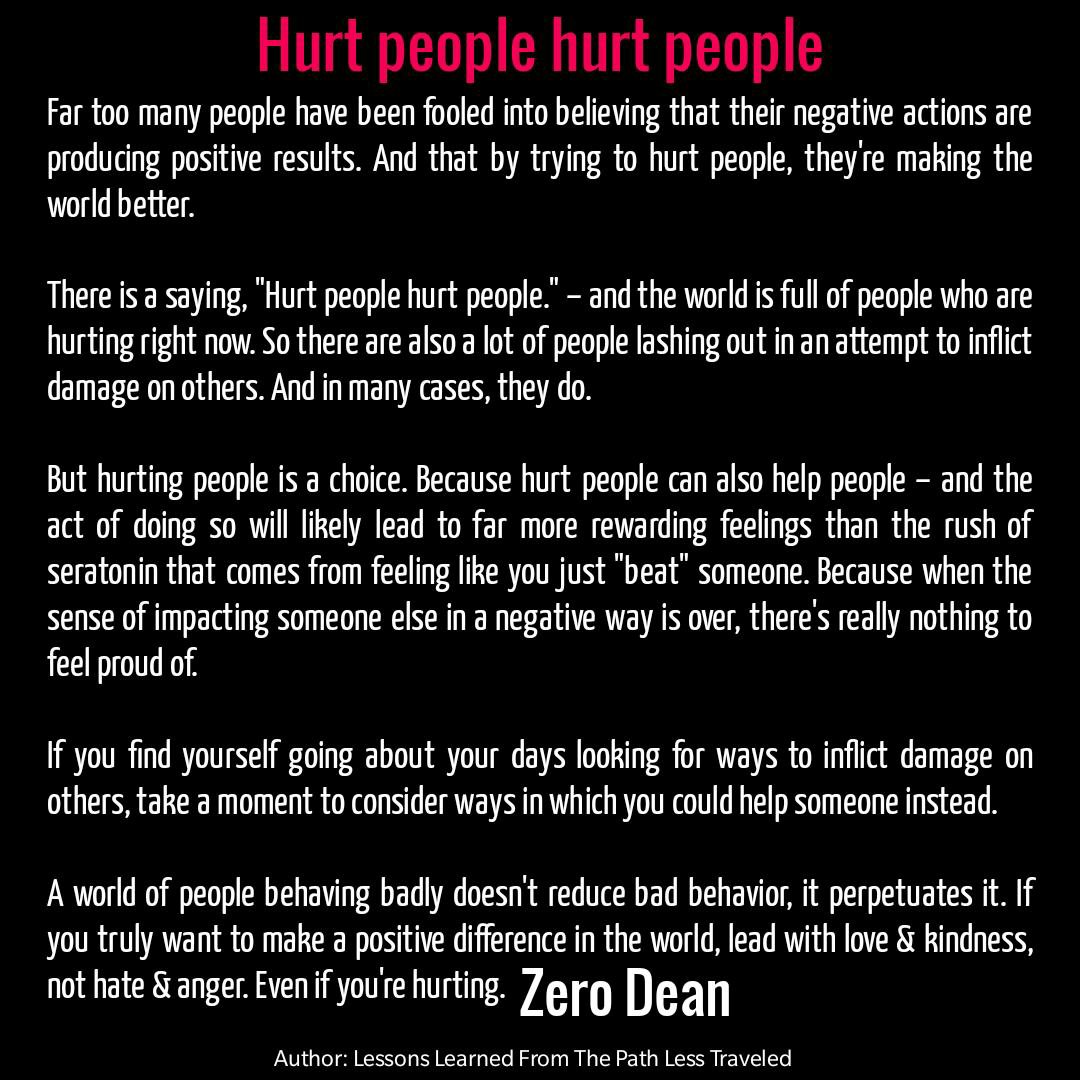 Far too many people have been fooled into believing that their negative actions are producing positive results. And that by trying to hurt people, they're making the world better.
There is a saying, "Hurt people hurt people." – and the world is full of people who are hurting right now. So there are also a lot of people lashing out in an attempt to inflict damage on others. And in many cases, they do.
But hurting people is a choice. Because hurt people can also help people – and the act of doing so will likely lead to far more rewarding feelings than the rush of seratonin that comes from feeling like you just "beat" someone. Because when the sense of impacting someone else in a negative way is over, there's really nothing to feel proud of.
If you find yourself going about your days looking for ways to inflict damage on others, take a moment to consider ways in which you could help someone instead.
A world of people behaving badly doesn't reduce bad behavior, it perpetuates it. If you truly want to make a positive difference in the world, lead with love & kindness, not hate & anger. Even if you're hurting.