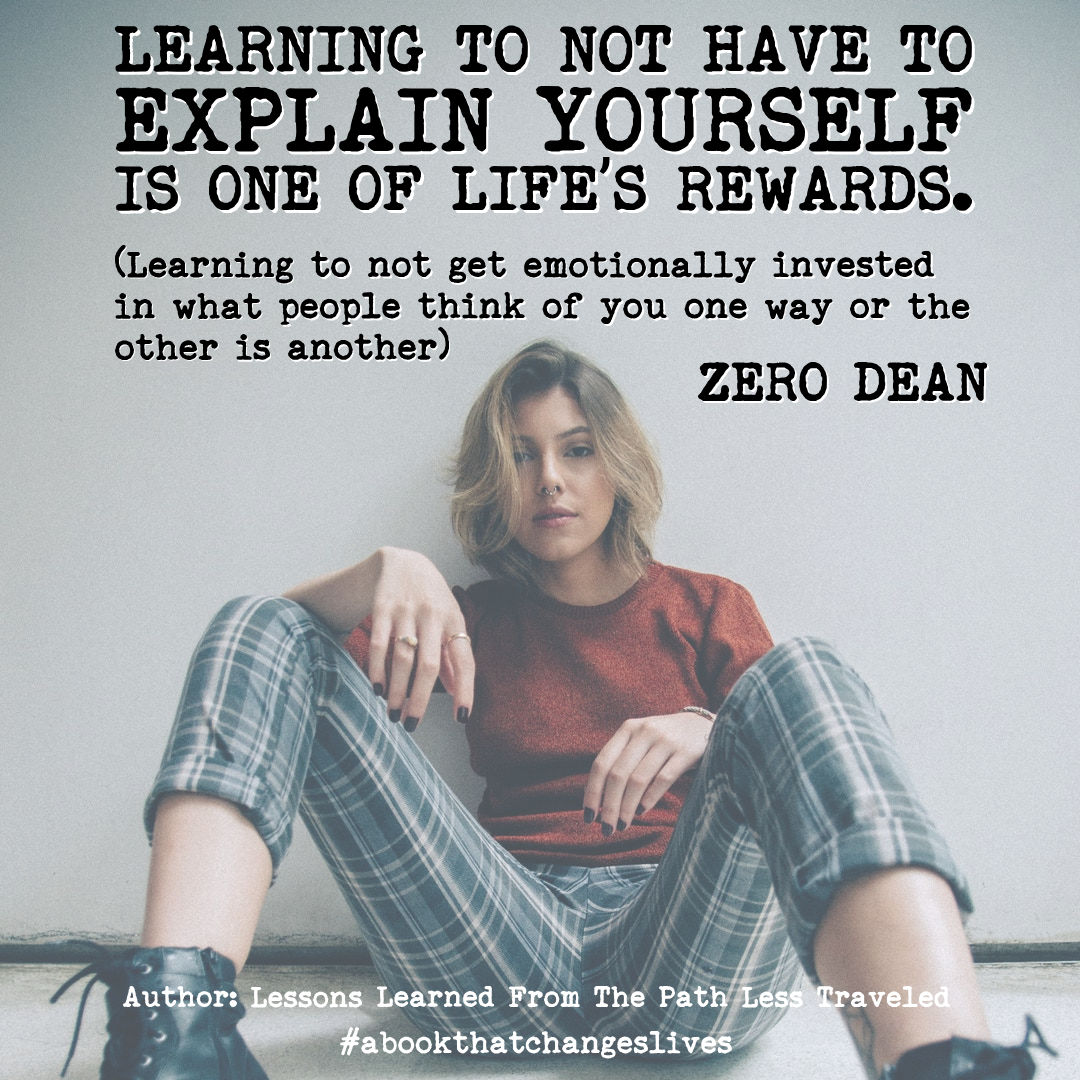 "Inner Peace begins the moment you choose not to allow another person or event to control your emotions."
While confronting the people who harbor ill will against you can sometimes result in a peaceful resolution, it often doesn't.
So rather than confront one's haters, it may often be best to let people be wrong or mistaken about you than waste your time trying to convince them of something they are likely to refuse to believe anyway.
"Be selective in your battles, sometimes peace is better than being right." — Unknown.
Anyone using their time to bash you is really saying you are the most important use of their time. Because of all the things in the world they could be focused on, they're focused on you.
In an odd way, it's almost as if having haters is a compliment. You are so important to them that they would rather spend their precious time giving you (negative) attention than doing anything else.
And while you can't control critics, you can control how you react to criticism.
And one of the most effective ways to react to unjustified criticism to ignore it — and instead focus on whatever it is that helps you meet your goals, makes life meaningful to you, or makes you happy.
"My philosophy is: It's none of my business what people say of me and think of me. I am what I am and I do what I do. I expect nothing and accept everything. And it makes life so much easier." — Anthony Hopkins
Haters, more than anything, want your attention. You don't have to give it to them.
Learning to not have to explain one's self is one of life's rewards.
Learning to not get emotionally invested in what people think of you one way or the other is another.
"Life is too short to stress yourself with people who don't even deserve to be an issue in your life."
People will like and respect you or they won't — and getting people to like you doesn't involve convincing them to.
The best thing you can do is just be yourself and let others make up their own minds. No amount of hate from a tiny minority is going to convince those who know the true you to think otherwise.
Anyone that is so easily swayed to think the worst about someone without giving them any direct consideration or benefit of the doubt isn't the type of person you want to associate with anyway.
Just be a good person, lead by example, and let people think what they want, the rest will take care of itself.
"Stop letting people who do so little for you control so much of your mind, feelings, and emotions." — Will Smith
Related:
Originally Published on: Mar 22, 2014 @ 19:36