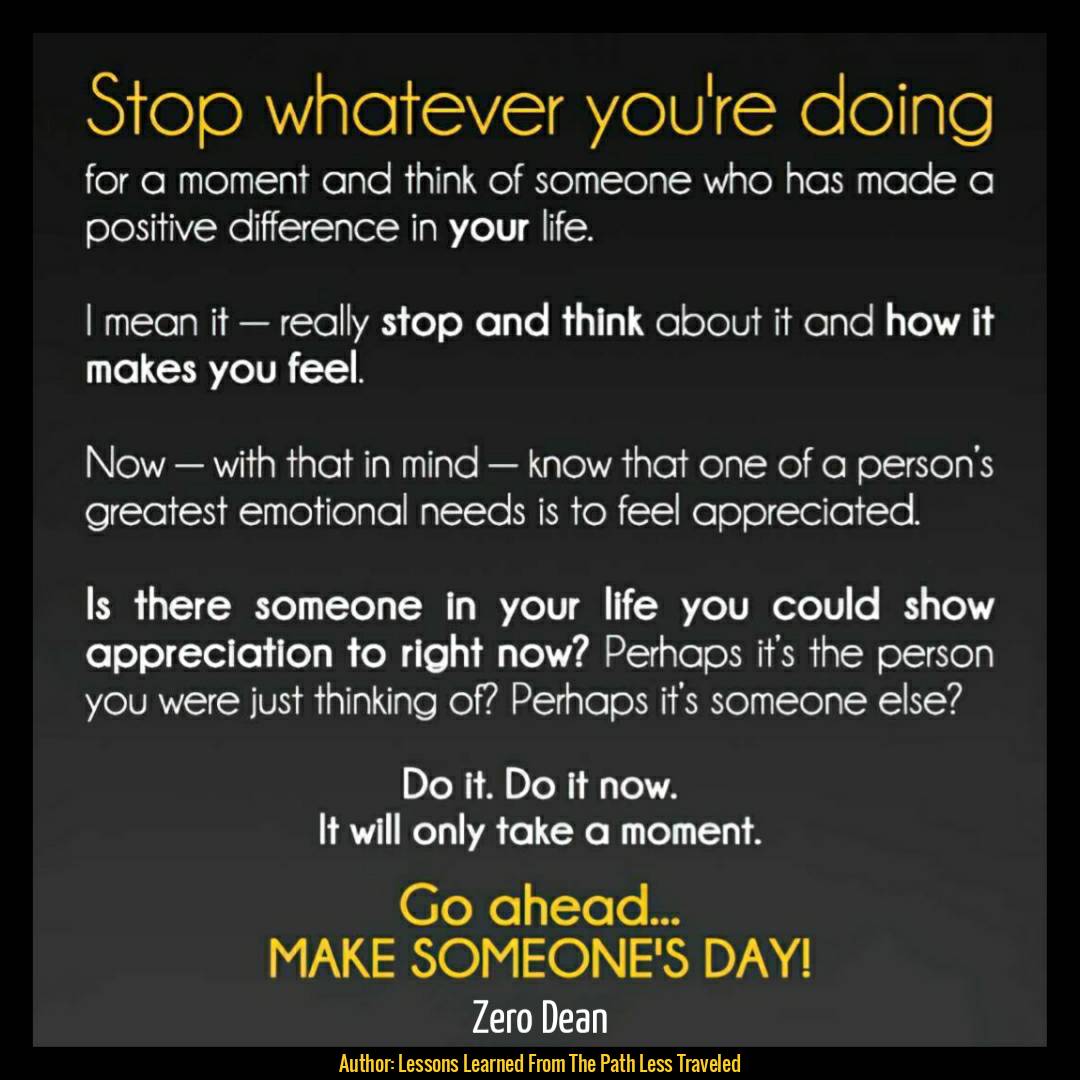 Stop whatever you're doing for a moment and think of someone who has made a positive difference in your life.
I mean it — really stop and think about it and how it makes you feel.
Now — with that in mind — know that one of a person's greatest emotional needs is to feel appreciated.
Is there someone in your life you could show appreciation to right now? Perhaps it's the person you were just thinking of? Perhaps it's someone else?
Do it. Do it now.
It will only take a moment.
Go ahead…
MAKE SOMEONE'S DAY!
Related: