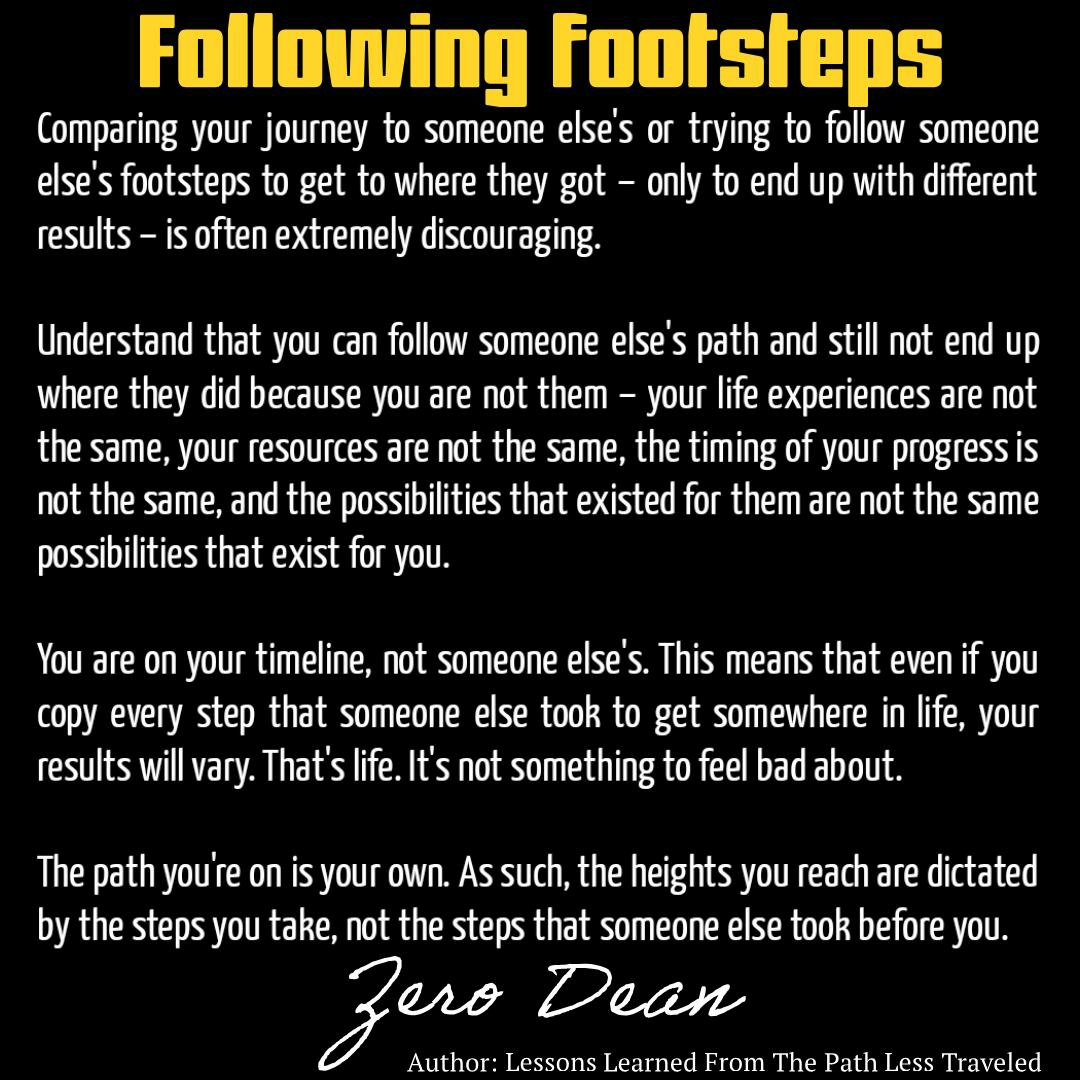 Comparing your journey to someone else's or trying to follow someone else's footsteps to get to where they got – only to end up with different results – is often extremely discouraging.
Understand that you can follow someone else's path and still not end up where they did because you are not them – your life experiences are not the same, your resources are not the same, the timing of your progress is not the same, and the possibilities that existed for them are not the same possibilities that exist for you.
You are on your timeline, not someone else's. This means that even if you copy every step that someone else took to get somewhere in life, your results will vary. That's life. It's not something to feel bad about.
The path you're on is your own. As such, the heights you reach are dictated by the steps you take, not the steps that someone else took before you.