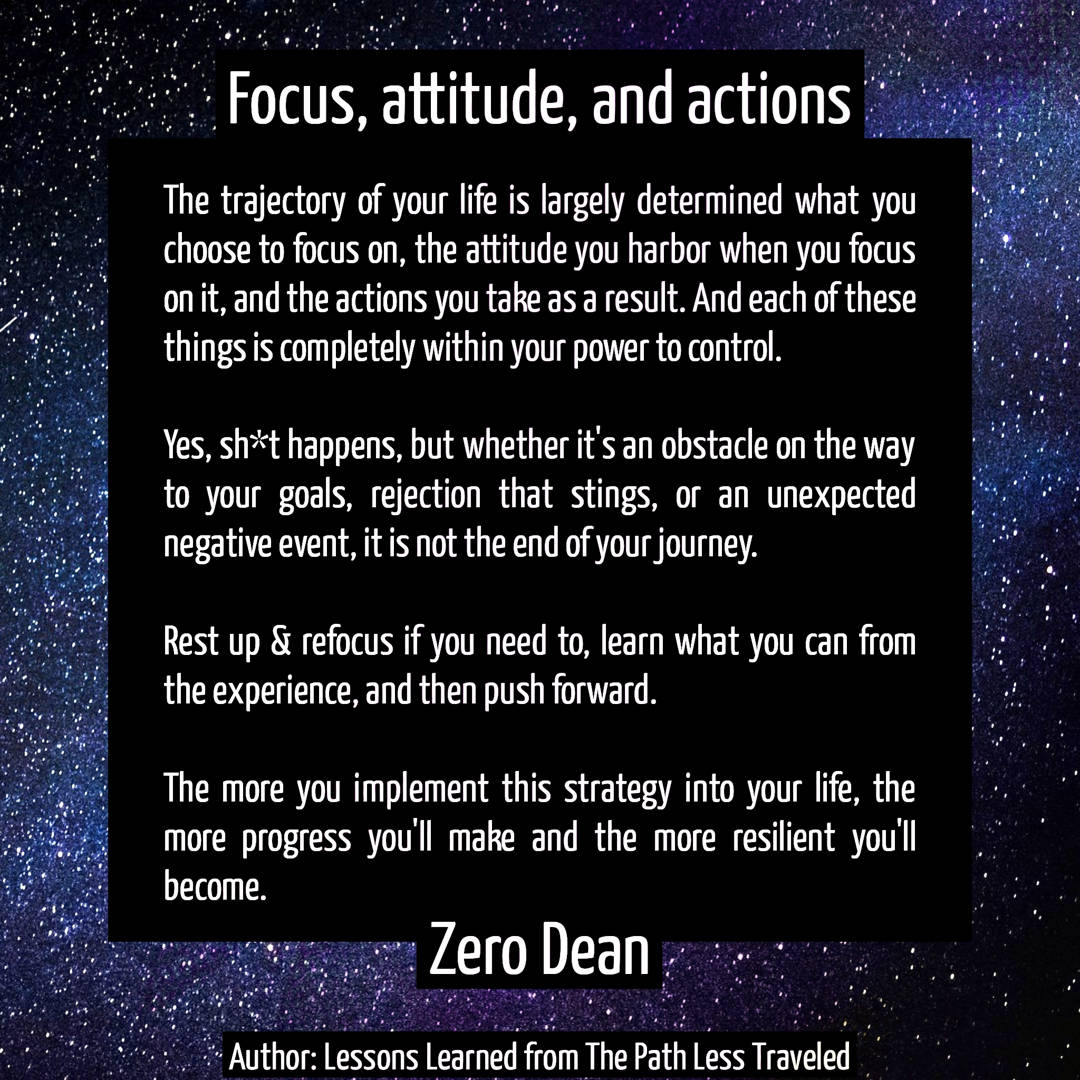 The trajectory of your life is largely determined what you choose to focus on, the attitude you harbor when you focus on it, and the actions you take as a result. And each of these things is completely within your power to control.
Yes, sh*t happens, but whether it's an obstacle on the way to your goals, rejection that stings, or an unexpected negative event, it is not the end of your journey.
Rest up & refocus if you need to, learn what you can from the experience, and then push forward.
The more you implement this strategy into your life, the more progress you'll make and the more resilient you'll become.