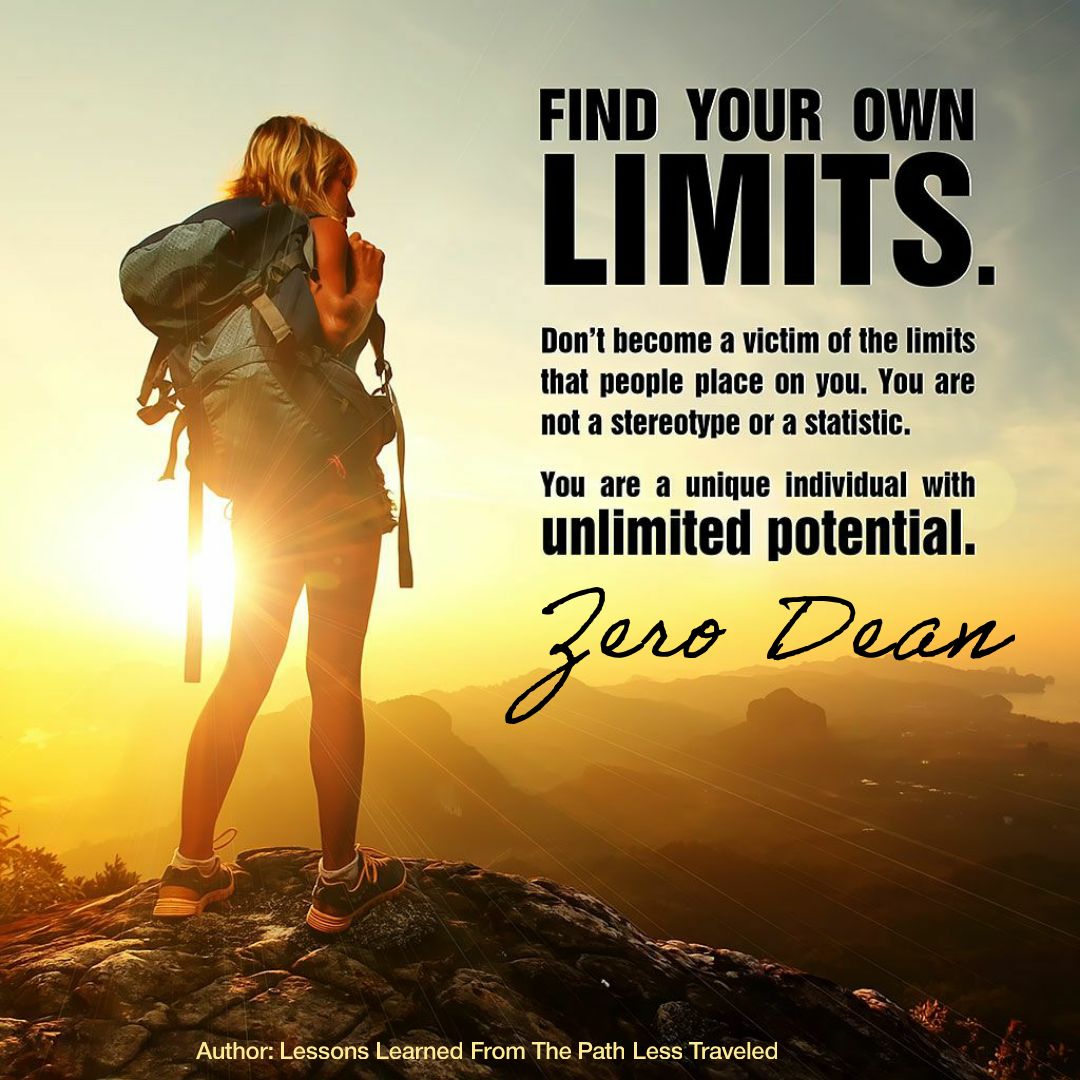 "You won't get very far…"
"A person your age…"
"You can expect to feel…"
"Won't you feel embarrassed…"
Find your own limits. Don't become a victim of the limits that people place on you. You are not a stereotype or a statistic. You are a unique individual with unlimited potential.
You don't have to constrain yourself to other people's expectations. You don't have to accept life as other people know it. Your life is as unique as you are. And you are as unique as you choose to be.
"Only those who will risk going too far can possibly find out how far one can go." — T.S. Eliot
Originally Published on: Oct 22, 2014 @ 18:08
Related: