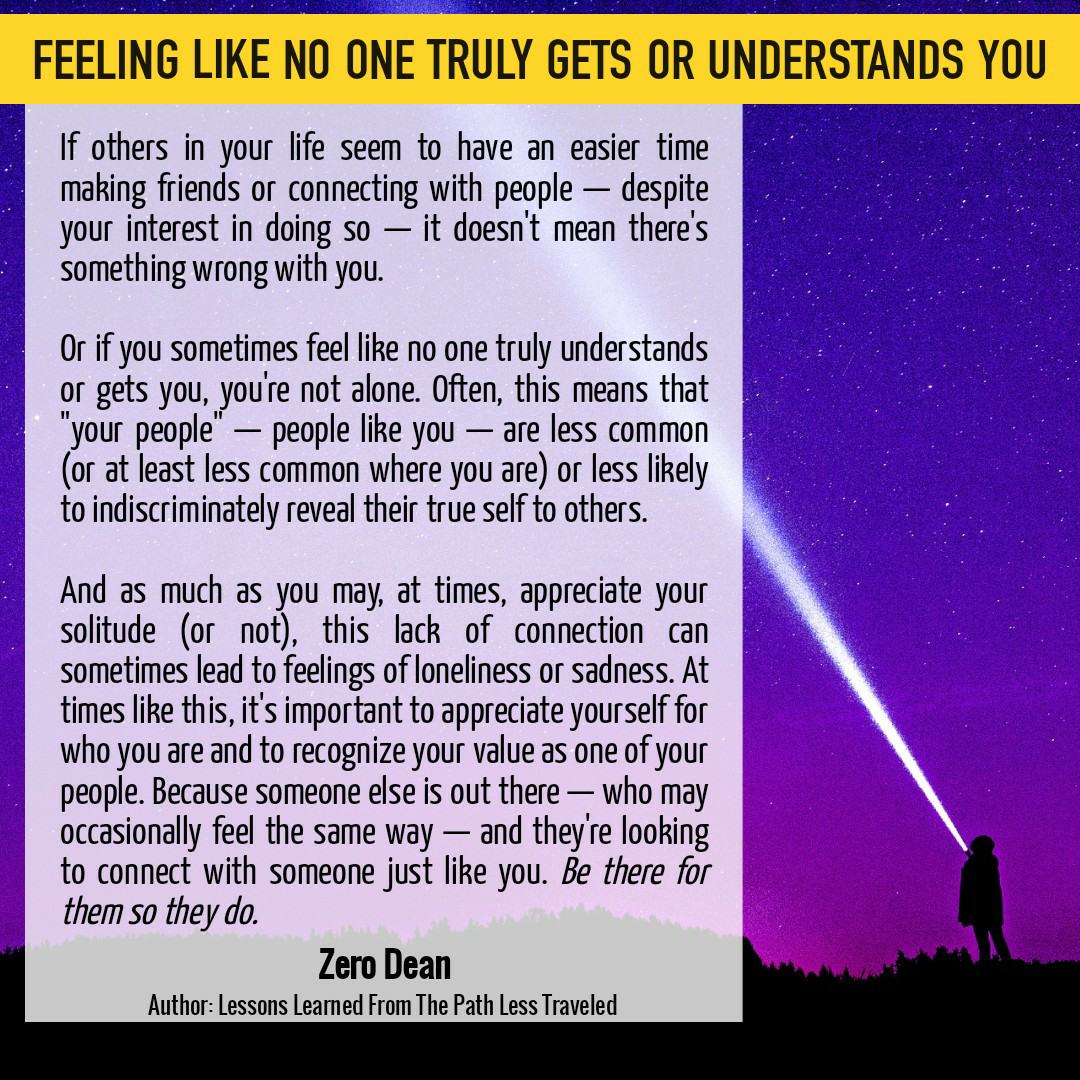 If others in your life seem to have an easier time making friends or connecting with people — despite your interest in doing so — it doesn't mean there's something wrong with you.
Or if you sometimes feel like no one truly understands or gets you, you're not alone. Often, this means that "your people" — people like you — are less common (or at least less common where you are) or less likely to indiscriminately reveal their true self to others.
And as much as you may, at times, appreciate your solitude (or not), this lack of connection can sometimes lead to feelings of loneliness or sadness. At times like this, it's important to appreciate yourself for who you are and to recognize your value as one of your people. Because someone else is out there — who may occasionally feel the same way — and they're looking to connect with someone just like you.
Be there for them so they do.