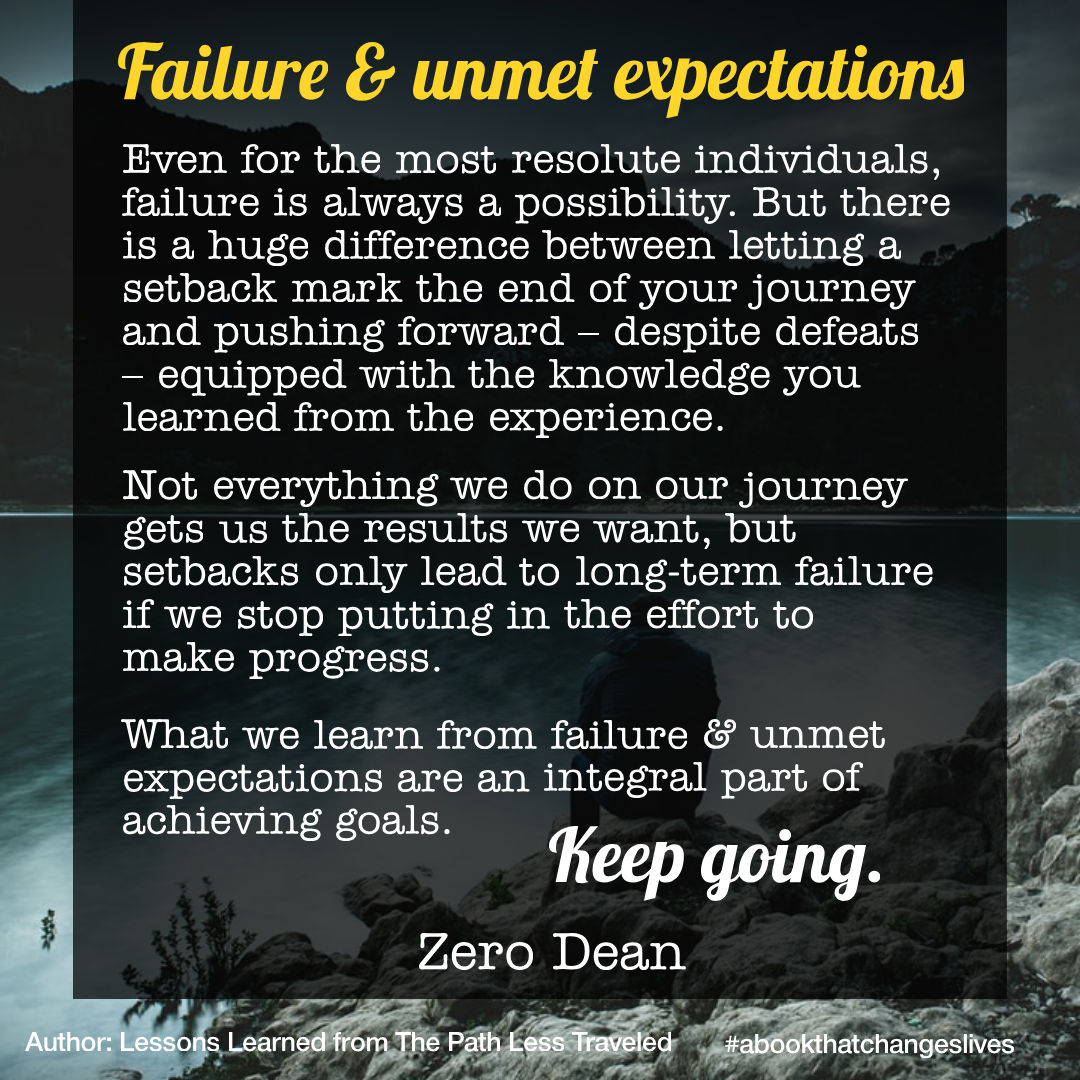 Even for the most resolute individuals, failure is always a possibility. But there is a huge difference between letting a setback mark the end of your journey and pushing forward – despite defeats – equipped with the knowledge you learned from the experience.
Not everything we do on our journey gets us the results we want, but setbacks only lead to long-term failure if we stop putting in the effort to make progress.
What we learn from failure & unmet expectations are an integral part of achieving goals.
Keep going.