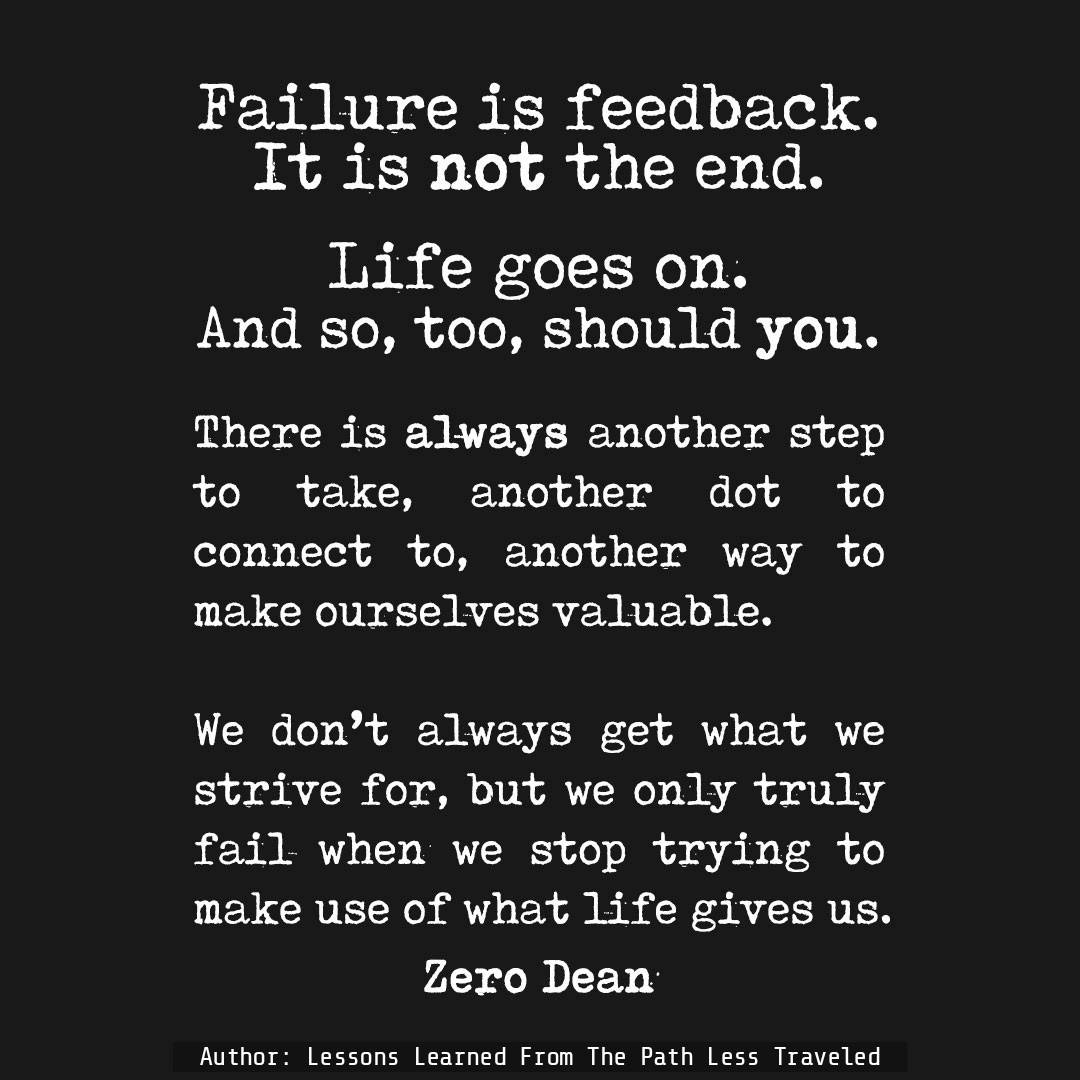 Failure is feedback. It is not the end.
Life goes on. And so, too, should you.
There is always another step to take, another dot to connect to, another way to make ourselves valuable.
We don't always get what we strive for, but we only truly fail when we stop trying to make use of what life gives us.
Originally Published on: Nov 15, 2016