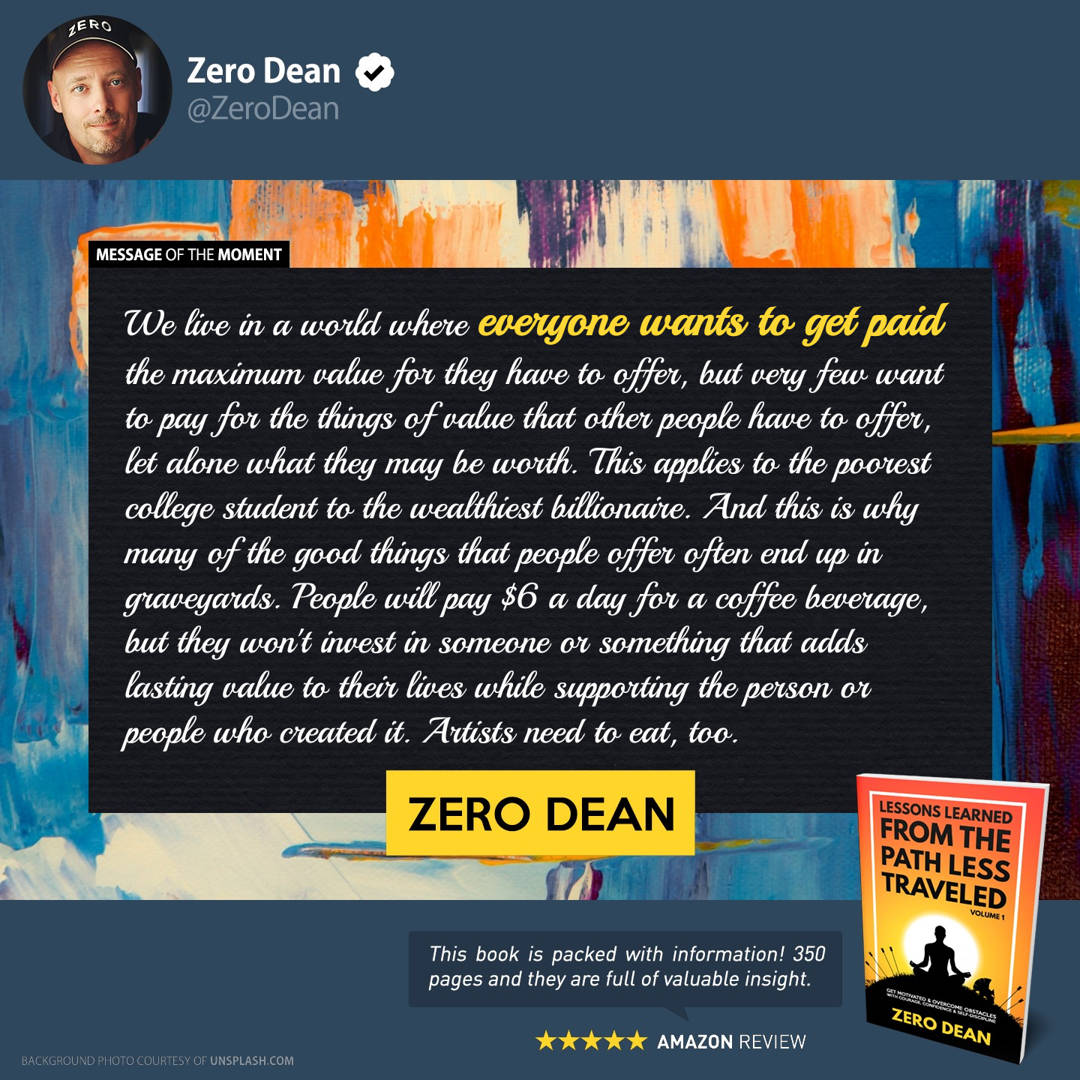 We live in a world where everyone wants to get paid the maximum value for what they have to offer, but very few want to pay for the things of value that other people have to offer, let alone what they may be worth. This applies to the poorest college student to the wealthiest billionaire. And this is why many of the good things that people offer often end up in graveyards.
People will happily pay $6 a day for a coffee beverage, but they won't invest in someone or something that adds lasting value to their lives while, at the same time, supporting the person or people who created it.
Artists need to eat, too.