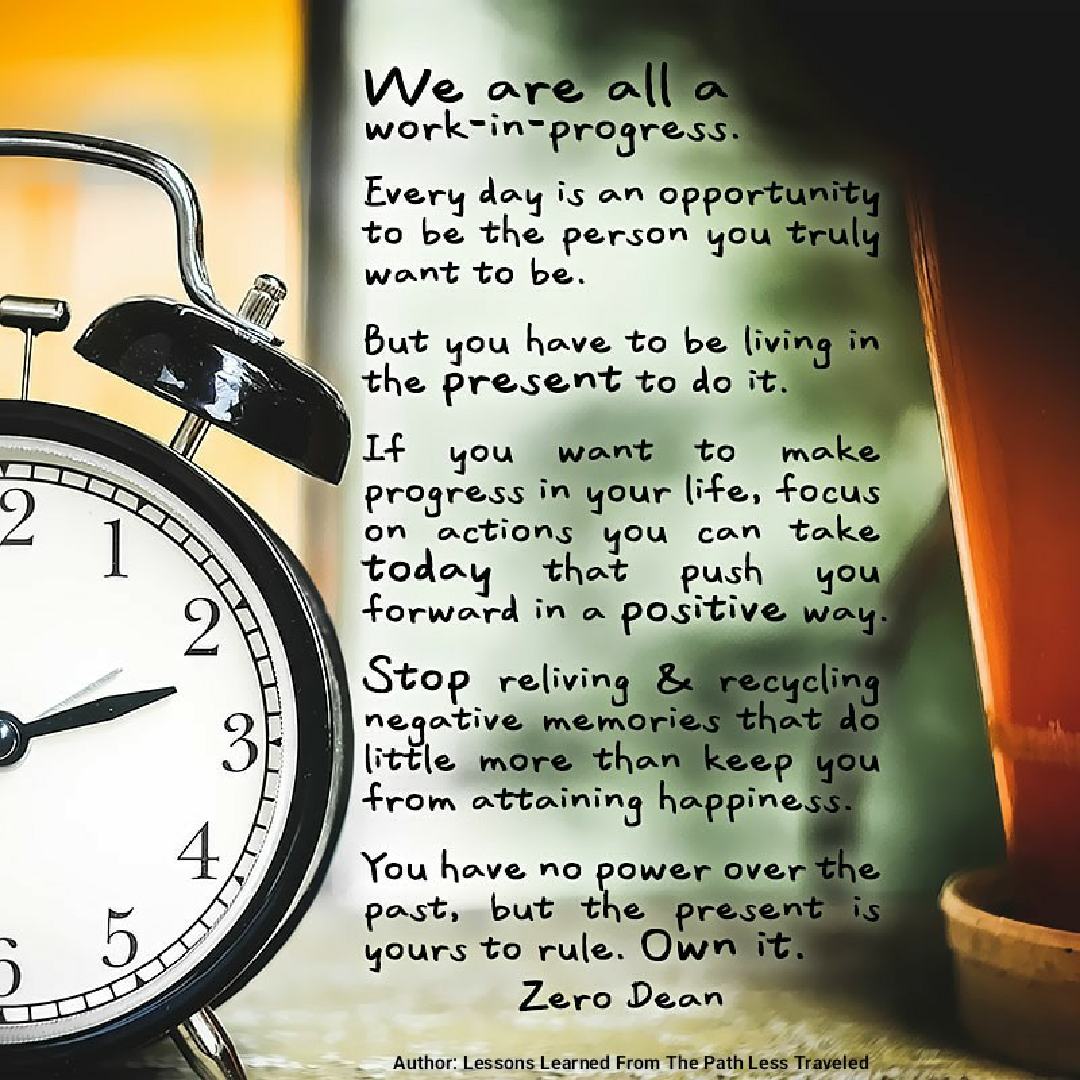 Every day is an opportunity to be the person you truly want to be.
But you have to be living in the present to do it.
If you want to make progress in your life, focus on actions you can take today that push you forward in a positive way.
Stop reliving & recycling negative memories that do little more than keep you from attaining happiness.
You have no power over the past, but the present is yours to rule. Own it.
Related: