Why do you continue to hold onto things you don't use?
If it's been years since you said you'd use (or wear) something & you still haven't, you probably won't.
What you own ends up owning you the longer you go without getting value from it.
Donate. Re-gift. Recycle. Trash.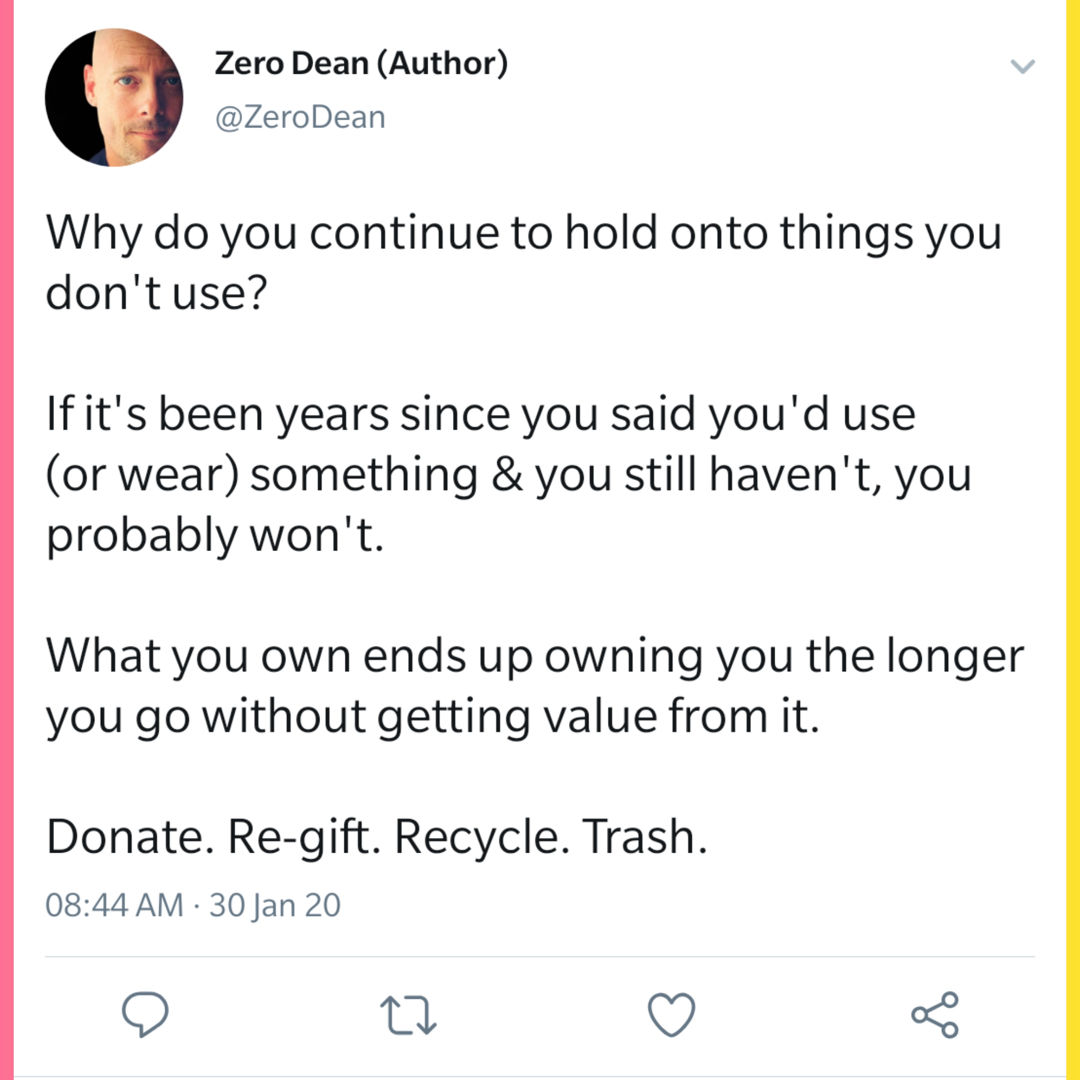 Related: