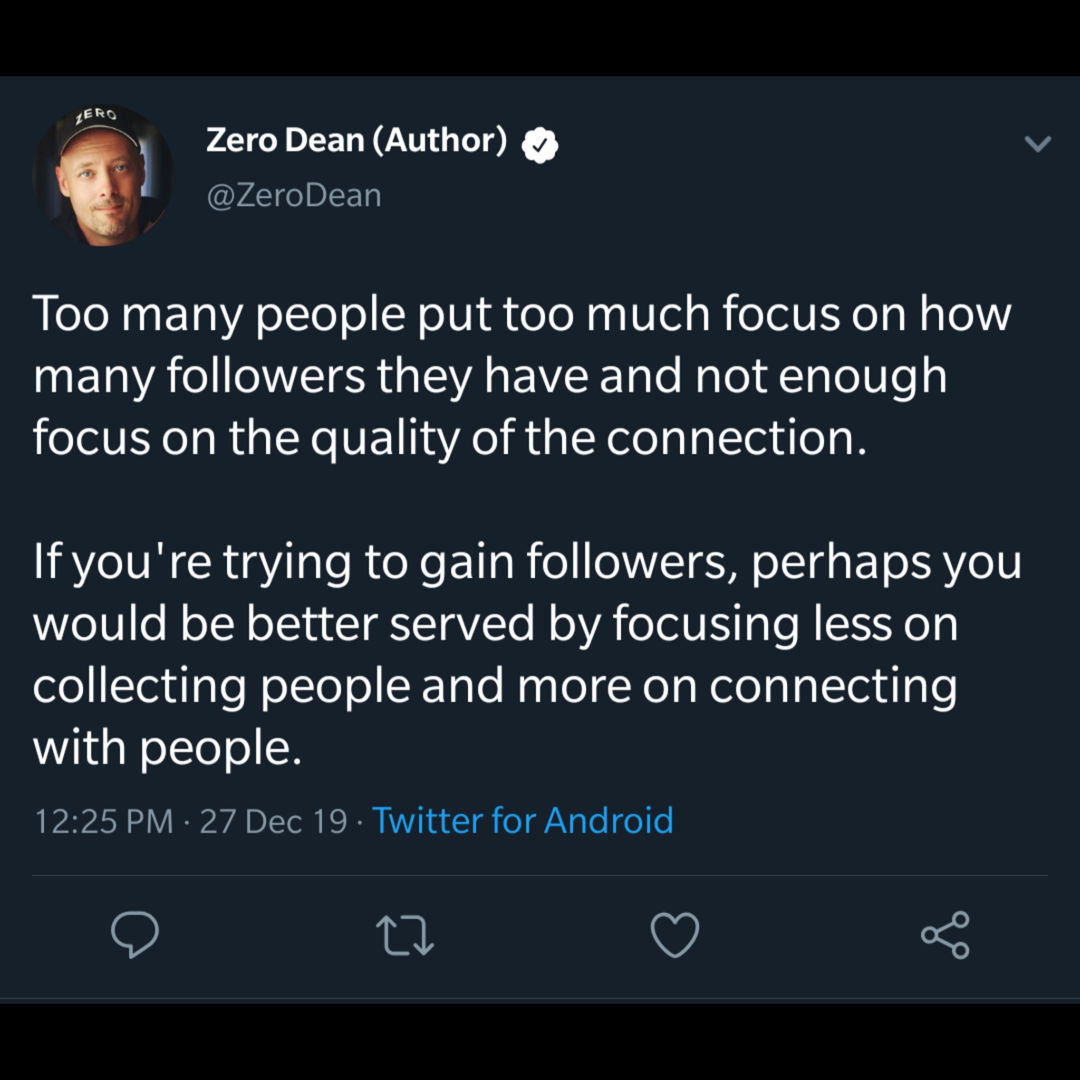 Too many people put too much focus on how many followers they have and not enough focus on the quality of the connection.
If you're trying to gain followers, perhaps you would be better served by focusing less on collecting people and more on connecting with people.
*This applies to "friends" as well.