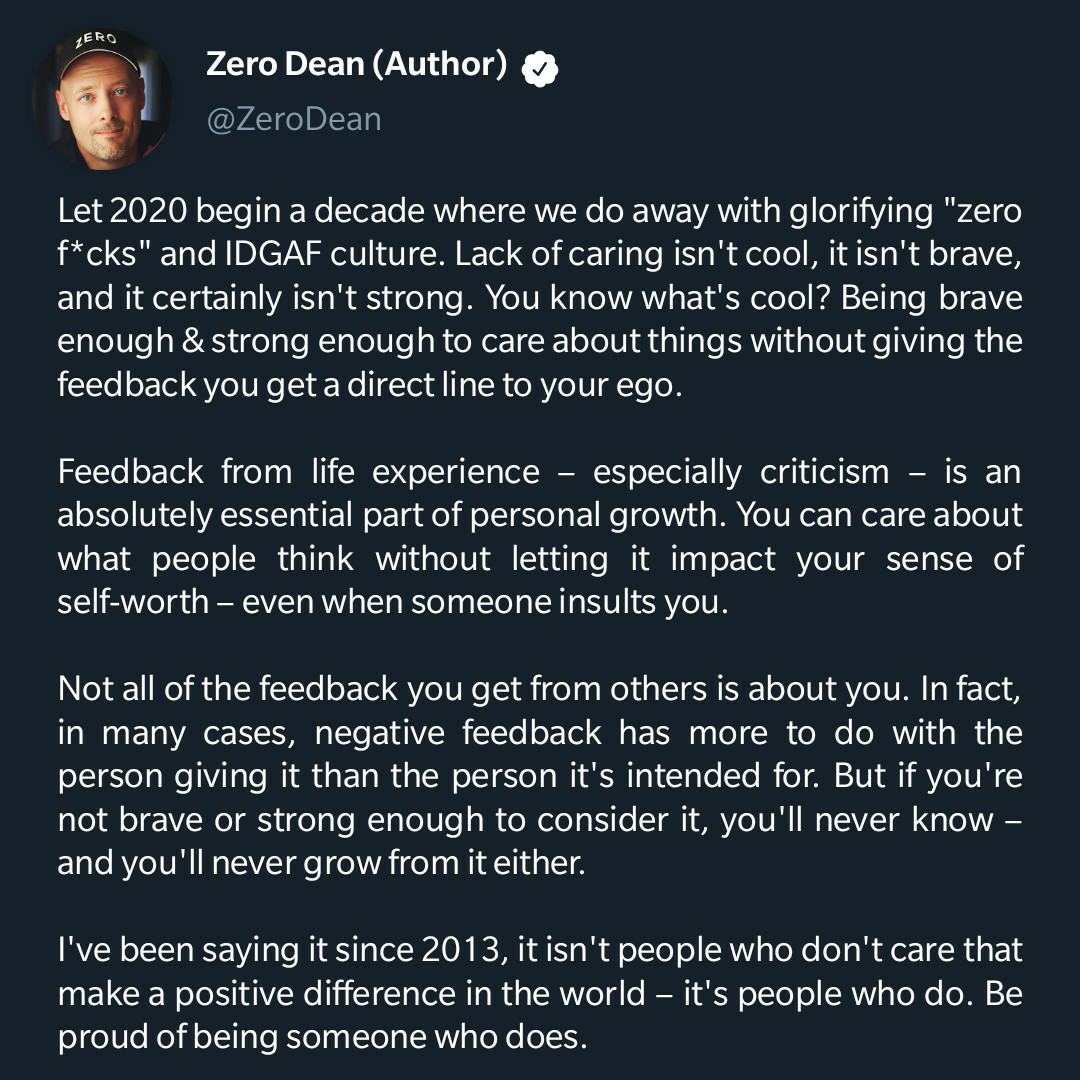 Let 2020 begin a decade where we do away with glorifying "zero f*cks" and IDGAF culture.
Lack of caring isn't cool, it isn't brave, and it certainly isn't strong. You know what's cool? Being brave enough & strong enough to care about things without giving the feedback you get a direct line to your ego.
Feedback from life experience – especially criticism – is an absolutely essential part of personal growth. You can care about what people think without letting it impact your sense of self-worth – even when someone insults you.
Not all of the feedback you get from others is about you. In fact, in many cases, negative feedback has more to do with the person giving it than the person it's intended for. But if you're not brave or strong enough to consider it, you'll never know – and you'll never grow from it either.
The worst thing about negative feedback is when it's true. Which is also the best thing about it, because it provides information one can grow from.
When negative feedback is false, misinformed, or isn't applicable, then there's no point in feeling bad about it for precisely these reasons.
I've been saying it since 2013, it isn't people who don't care that make a positive difference in the world – it's people who do. Be proud of being someone who does.
Related: