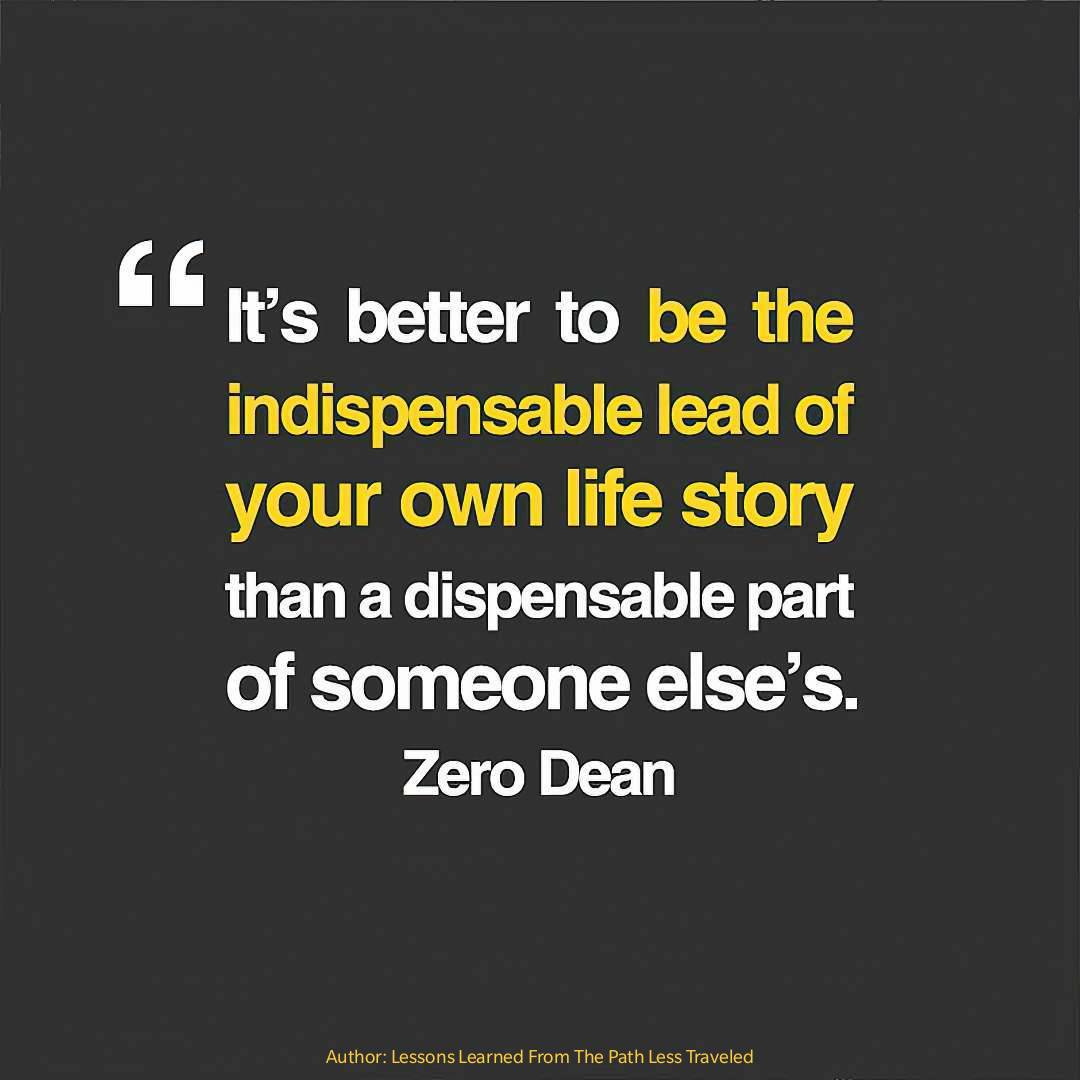 "If you don't build your own dream someone else will hire you to help build theirs." — Tony Gaskins Jr.
It's better to be the indispensable lead of your own life story than a dispensable part of someone else's.
Remember to live your life by choice not by chance.
"Don't put the key to your happiness is someone else's pocket."
Have a purpose. Set goals. Aim high. And take action.
"When writing the story of your life, don't let anyone else hold the pen."
Direct your life. Don't just drift.
"The amount of satisfaction you get from life depends largely on your own ingenuity, self-sufficiency, and resourcefulness. People who wait around for life to supply their satisfaction usually find boredom instead." — Dr. William Menninger
Related:
Always be working towards what you want in life