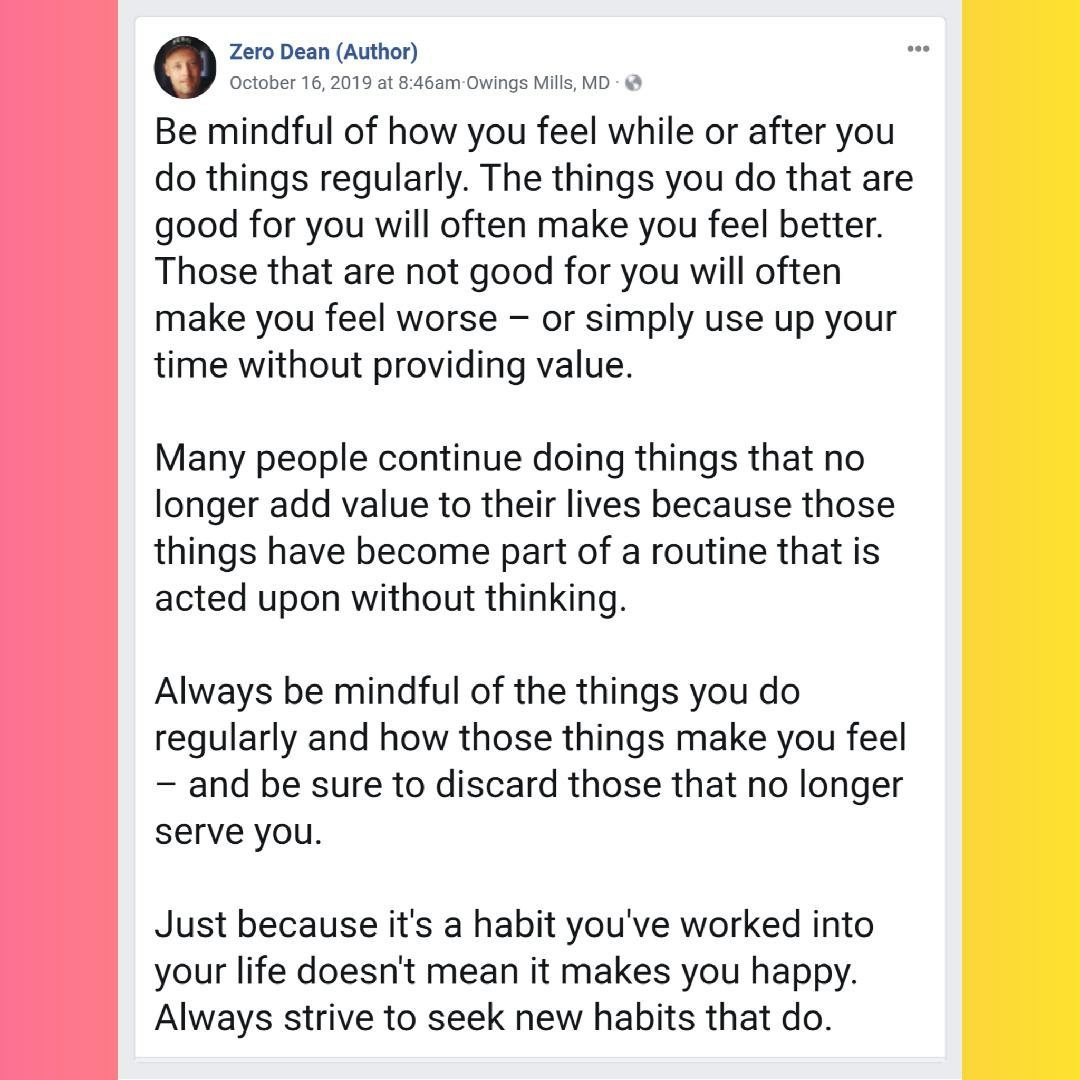 Be mindful of how you feel while or after you do things regularly. The things you do that are good for you will often make you feel better. Those that are not good for you will often make you feel worse – or simply use up your time without providing value.
Many people continue doing things that no longer add value to their lives because those things have become part of a routine that is acted upon without thinking.
Always be mindful of the things you do regularly and how those things make you feel – and be sure to discard those that no longer serve you.
Just because it's a habit you've worked into your life doesn't mean it makes you happy. Always strive to seek new habits that do.