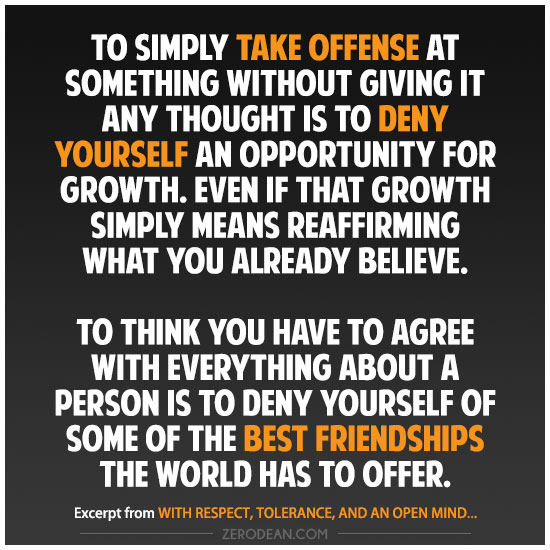 Excerpt from: With respect, tolerance, and an open mind…
To simply take offense at something without giving it any thought is to deny yourself an opportunity for growth. Even if that growth simply means reaffirming what you already believe.
To think you have to agree with everything about a person is to deny yourself of some of the best friendships the world has to offer.
Related: